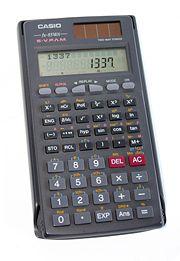 Don't let budget be the thing that stands between you and your dream destination. Instead of getting hung up on how much your ideal vacation might cost, think of the vacation as your goal and then work out how to keep the costs in line with what you can afford.
Think hard about what aspects of the vacation are a priority. Often low budget items like a walk along the Seine and hot chocolate in a Paris café are most important, but we tend to get convinced that we cannot enjoy the trip unless they stay in the fanciest hotels. Will you really remember what brand toiletries they put in the bathroom 10 years from now? Will your kids?
If you're trying to travel within a budget, you'll probably have to compromise on a few items, but you and your family will still enjoy your trip more than you would skipping it entirely.
Transportation
First determine how much transportation will cost since it is your biggest single cost. Use www.farecast.com to get a sense of what you should expect to pay, or eliminate airfare expenses altogether by using airline miles. For a driving trip, calculate the distance and cost of gas.
Lodging
Hotels and other lodging take the biggest chunk out of your budget. Consider cutting this expense almost entirely by arranging a home swap or homestay. You'll get a deeper understanding of a culture by living like locals do, and having a kitchen means reducing meal costs too. If that seems too personal, reduce costs dramatically by staying in a rental apartment, or spending your first or last night in an airport hotel. Make sure that you understand all the fees, taxes and deposits associated with housing. Resort fees, cleaning fees, utility fees, internet charges and parking can all add up quickly.
Food
Meals are typically the next biggest expense. Use a guidebook to get a sense of typical meal costs, and take into account how your family likes to eat. We find it easiest and cheapest to avoid having three sit-down meals a day. We usually budget for one restaurant meal per day, some snacks picked up at a local market, breakfast from a bakery (or a box of cereal), and a takeaway picnic lunch. We also set aside money for one really fantastic restaurant experience. Having lunch (instead of dinner) at a really fancy restaurant is a great way to cut costs while still having a great experience.
Experiences
Set aside a budget for museums and activities. In some destinations, this is essentially nothing as you'll spend your days relaxing on the beach, or visiting London's great (and free) museums. Kids slow down the pace quite a bit, so you can plan on visiting one museum per day or doing one to two activities. Don't forget to include equipment rentals such as snorkel or scuba gear.
Local Transportation
Don't forget transportation to and from the airport and around town. When possible, we plan to use public transportation to avoid rental car fees, parking fees, and the general hassle of trying to remember where we parked the car. Most major European cities (with the notable exception of Rome) have great public transportation, and we love to walk (with the assistance of a stroller and a sling) because it lets us take in more of local life.
Packing Essentials
Don't forget to budget for any items you'll need to purchase for your trip (new luggage, wardrobe necessities, passport, etc)
Home Expenses
You'll need to maintain your home while you are gone (housesitter, petsitter, etc). You'll be able to offset these expenses somewhat by putting cell phones, newspapers, Netflix, cable and other subscription services on hold while you travel.
Souvenirs
While we're not big fans of lugging home a lot of stuff from our trip (after all we have our memories and lots of digital photos to help us remember the experience) we do usually come home with a few things, and the kids seem to always pick up a few new toys along the way.
Related Links:
Saving Money on Your Family Vacation
1 comment | Posted on January 2, 2008 |

Save to del.icio.us



Subscribe to our feed