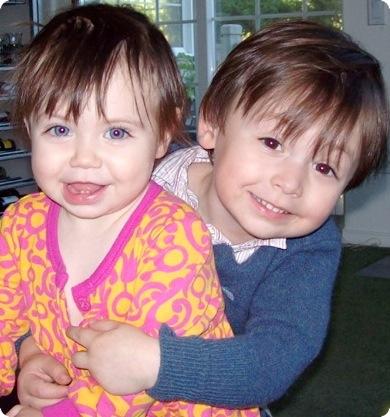 If you are participating in Photo Friday this week, don't forget to link back to this post. Linkbacks help new people find out about Photo Friday keep the carnival growing from week to week, ultimately bringing more traffic back to you!
For the first time in years, we stayed home this Thanksgiving and celebrated with close friends today. We had an Asian themed thanksgiving with Peking Duck instead of turkey, and homemade duck sauce instead of cranberry sauce. Everything was delicious. I brought desserts, but I couldn't bring myself to forgo pumpkin pie (after-all, pumpkin is a common ingredient in Asian cooking). To go with it I served sesame ice cream (with homemade sesame brittle chunks) and star anise ice cream. E insisted we whip up a batch of chocolate ice cream too... and I think all the kids were thankful for something tried and true
I can't resist posting a picture from last year. In 2007 year we drove up to Bellingham (about two hours north of Seattle) to enjoy the holiday with my parents and long-time family friends. There was snow on the ground, a rarity in Seattle, and the kids played in it in the morning and then tanked up on cranberry sauce and fudge in the afternoon. As always, the kids were much more cuddly with each other in a new environment than they ever are at home.
I hope you had a wonderful Thanksgiving too.
Photo Friday: Please Share Your Photos Too:
Share a favorite travel photo by adding your link below. First timers, here is more Information about Photo Friday
6 comments | Posted on November 27, 2008 |

Save to del.icio.us



Subscribe to our feed