After my post about the Four Seasons Aviara in Carlsbad, CA last weekend, I got a great question from Hansen who wanted to know whether I felt my family had received markedly different treatment at the resort than other families.
Great review, I wish I had a little extra cash to stay at the Four Seasons. I was hoping in your review you would have stated a conclusion about whether or not it would have been worth it had you paid the full price and also do you think all those extra kids amenities were because they knew you were coming to write a review or do all kids get treated equal. Just some food for thought.
Here is my response
The amenities I described, including the babyproofing, kid-sized robes, and stuffed animals are all described as "standard" on the hotel website and, in fact, that was what drew me to the resort. I wanted to evaluate whether the hotel was truly kid-friendly, or offered some luxury amenities without any deep consideration to making a family stay at the hotel easier.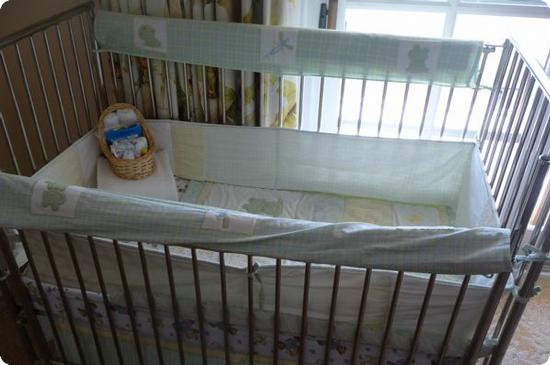 I was happy with the way our room was set up, and felt that it fulfilled the promise made by the marketing materials. I also took the time to talk with other parents at the poolside about their experiences at the resort. Most were in the middle or end of multi-day stays, and all described a pleasant stay - with many of them having had time to try some of the kid friendly amenities that we missed (for instance the kid-friendly room service menu). The one "complaint?" One mom said that the hotel had sent a complimentary plates of sugary treats to her kids for her son's birthday that she felt was just too over the top. That didn't make my article, but it was an indicator that the experience we had, with the hotel staff going out of their way to make my kids comfortable was fairly typical.
It is possible that the staff could have known who we were (though my itty-bitty blog hardly warrants presidential treatment), and been more polite to us than they would have been otherwise. Still, I saw every indicator that all the families at the resort were being treated with respect, and that the staff was helpful across the board. Experiences like the toy-wagon were repeated throughout the day and many of the kids at the pool were dressed in child-sized robes. It is hard to train people to do things like direct parents to the beach that has a playground or suggest a kid friendly local restaurant on just on a one-off basis... that is something the valet was probably helping with routinely.
The dollar value question is a tough one because I think everyone evaluates that differently. This was the easiest and most relaxed hotel stay I can remember having with the kids. It was relaxing in part because there were so many kids around, and I didn't feel like I needed to be on constant watch. It was also in part because things were set up thoughtfully. Small touches I didn't mention in the article, like stepstools in the public restroom and a selection of coloring pages at the restaurant add up when you are 8 months pregnant, exhausted, and trying to wrangle two excited kids.
I personally have a difficult time ever spending this much on a hotel room (the cheapest one-night rate during our stay was $395). I can imagine splurging for one or two nights as a special trip, but it would not be routine for us. In general, we prefer to keep our budget more minimal so that we can travel more often. Other families take one or two trips a year and want to make sure that they are very comfortable during their entire stay. For them the time is more important than the money. My goal was to give an accurate description of what to expect so that readers can assess whether it represents a good value for them.
There are several other hotels in the area that look promising, including two that are conveniently located next to LEGOLAND and I hope to evaluate them on future trips. The compressed nature of this particular trip (squeezed into the middle of a visit with my in-laws in Orange County) didn't let me spend time looking at other properties as I normally do.
Readers: I'd love to hear from you so that I can make these reviews even more useful in the future - what would you want to hear about that I missed?
Related Links
:
Four Seasons Aviara Review
Carlsbad With Kids
3 comments | Posted on April 7, 2009 |

Save to del.icio.us



Subscribe to our feed