This is a guest post from Tamara Heber Percy of Mr. and Mrs. Smith, a directory of boutique and luxury hotels, that includes recommendations for fashionable yet child-friendly hotels in Europe. Look through the directory and you'll be as desperate as I am to experience them first-hand. Tamara lives in London with her husband and young son and was kind enough to share some of her favorite ideas for things to do in London with kids.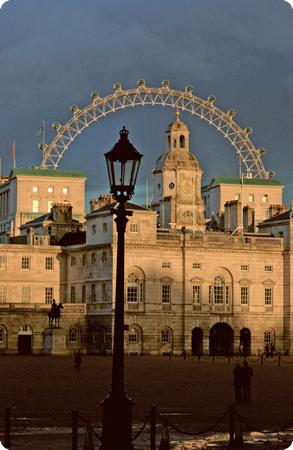 London is a great city for kids – full of parks and open spaces, city farms, children's playgrounds and fantastic free museums; the Great British capital caters to children of all ages.
As a mum, I'm constantly looking for new things to do to keep my little one entertained. I've compiled a list of my favorites, some insider tips, and a few things that, although obvious, are must-dos for any parent visiting the city with children in tow…
Indoor Activities
Gambado
If, like me, you have pocket-rocket children who need to burn off energy, then this indoor play centre complete with dodgems, climbing wall and ball pools will give them plenty of ways to blow off steam if it's raining outside. Parents can relax in the lovely little café.
Natural History Museum
Don't head for the main front entrance but go to the right-hand side as you are looking at the façade; it's often queue-less. There may be a little further to walk to get to the main attraction (the dinosaurs, obviously) but there are some fascinating displays on the way. I wouldn't recommend this for children under the age of two as the crowds can get a bit tedious and the T-Rex can be a bit scary.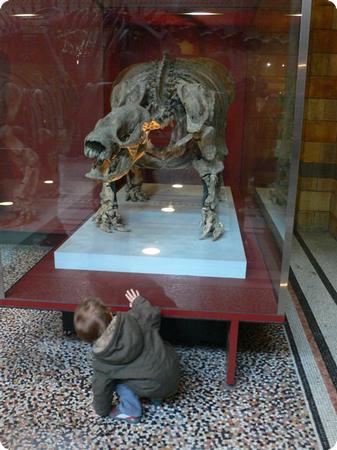 The Science Museum
A great alternative to the Natural History Museum. It's full of rockets, cars and airplanes suspended from the vast ceilings. The fantastic sensory exploration area on the ground floor that's great for younger children. There's a basement play area, but it can get a bit claustrophobic down there.
Hamleys
London's answer to FAO Schwartz and s a strong contender for the title of best toyshop in the world. It's a day-trip in itself. Check out opening times and what activities they may have in store before you go.
Outdoor Activities
London Duck Tours
I was a bit skeptical about this – I thought it might be a bit gimmicky and tour bus-like but I went on a trip with some friends of mine who have kids (before I had mine) and they loved it. The amphibious road/river vehicles were originally built for war but now have a much more benign use. The tour departs from behind the London Eye, goes past Big Ben (by road) and then takes a dramatic turn straight into the River Thames – cue squeals of excitement from all the kids (and a few dads). It was great fun and, at just over an hour, isn't too long for the children to be sitting down. Definitely something I'm planning for my family this summer.
Princess Diana Memorial Playground
A playground that has something for all ages, the Diana Memorial playground is a child's fantasy come true – there's a life size pirate ship complete with masts and sails as well as sand pits, swings and the ilk. A café and, of course, the rest of Hyde Park, including the Serpentine lake makes this a great day-trip. Picnicking on the grass in the summer under the trees, Tom and I really enjoyed this park.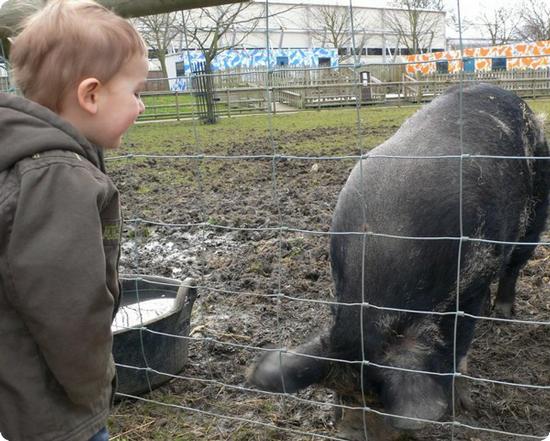 Battersea Park Zoo
Last weekend, Tom, James and I went to explore Battersea Zoo. I'm a big fan of London Zoo but I was really blown away by Battersea. It's compact, all on one level (so easy for buggies and little legs) but the best thing about it is its originality. The cages are well laid out with interesting activities for the animals – it looks perfectly curated and has some interesting creatures, both cute and furry (rabbits, baby meerkats, a mouse house, etc) and the more reptilian. The farm section has a cute miniature pony, donkeys and pigs – all happy to be petted. You won't find the big animals here – no lions, tigers etc… BUT it's perfect for younger children, very central, a fraction of the price of London Zoo and without the queues and the long walks.
Double-Decker Buses
For the princely sum of £2, your child can get to sit at the top of one of London's iconic double-decker buses. Tip: don't pay for a bus tour except on a warm summer's day – some of them are open-top and can get a bit chilly – just make sure you use the buses while you travel around the city and sit at the top.
Kid Friendly Hotels
Just because you have children does not mean you have to sacrifice style. This selection of child-friendly hotels welcomes little ones with open arms.
Charlotte Street Hotel
Set in a quiet street in Bloomsbury, this hotel is perfectly located for theatre, with gorgeous interiors by gifted London designer, Kit Kemp. Most rooms can accommodate a cot or crib (provided free) or an extra bed (£40 a night), and you can stash milk and snacks in your minibar. Your best bet is a family-friendly Junior Suite; even with the sofabed, there's still room for an extra bed. Click here for our full review of the Charlotte Street Hotel
The Bingham Hotel
Not in central London but in Richmond – this hotel allows you to dip into London when you want some action but also give you peace, tranquility and space for the kids to run around.
The best room is Sappho, with garden views. There's a large garden to run around in. Staff can arrange horse riding, bike hire and boat trips to Hampton Court and Kew Gardens. In summer kids will love boating in Richmond, going to Richmond Park to spot deer. Click here for our full review of the Bingham Hotel
Where to Eat With Kids
Coffee and Crayons
A wonderful café and a mothers' savior, offering organic, Fair Trade treats and great coffee. Best of all, it has a colorful crèche that looks after your kids for as long as you like, for just £4 (£3.50 if they're under 18 months). Activities on offer include drawing and painting, toys and games, and there are story-telling sessions three mornings a week.
Frizzante
The cute and award-winning Italian café at Hackney City Farm serves fabulous all-day breakfasts and an assortment of scrumptious pasta dishes – all of it organic. In addition to the chicken-strewn courtyard, pigs, goats, sheep and rabbits, it hosts a range of child-friendly activities including regular pottery classes.
That Place on the Corner
Run by a pair of North London mothers who really know what parents (and kids) want from a café, this lovely spacious spot not only serves great food (not a chicken nugget in sight), but also runs a weekly schedule of after-school events, ranging from music and crafts to baking and dancing.
Thank you to Tamara Heber Percy of the website Mr and Mrs Smith for contributing this list of things to do in London. Check out her website for hand-selected boutique and luxury hotels - including recommendations for kid friendly hotels or to keep up with the latest news, read the Mr and Mrs Smith blog
Do you have a favorite Activity, Restaurant or Hotel in London? It's easy to Share your recommendations with other parents in our kid friendly city guides
Related Links:
London With Kids
Mr and Mrs Smith's Guide to Child Friendly Hotels
5 comments | Posted on April 20, 2009 |

Save to del.icio.us



Subscribe to our feed