This year's BlogHer Conference seems likely to bring out a record number of travel bloggers! The central location in Chicago, and the fact that there will be a session devoted to Travel Blogging make the conference more attractive to travel bloggers than in past years.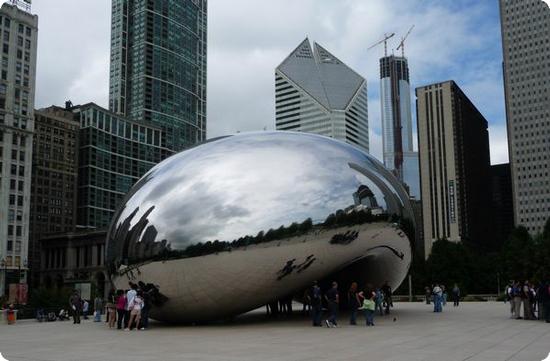 This seems like a great time to have an extended in-person meetup. Kim Mance of Galavanting and I are beginning to organize a Sunday Morning half-day meetup where we meet in person, share ideas, and discuss topics that interest us. The meetup will be open to everyone (you don't need to be a BlogHer attendee) and will be free to bloggers. I hope it will be as incredibly productive and enjoyable as my meetups with local bloggers have been.
Here are some topic ideas we are considering:
Networking
Using Video in TravelBlogging
Balancing Credibility, how to interact with and receive PR freebies
Why are you travelblogging and how does that change your focus (e.g. building a freelance career, to connect with others, to promote a product or service, to earn income)
Keeping your blog alive while you're not traveling
Blogging vs. Travel Writing - what is different, how do you balance both?
What makes a successful and fun to read travel blog?
The first step is to find out how many people are interested in attending and what you are interested in talking about. Let me know in comments.
Will you be at BlogHer? Would you be interested in staying for an extra day to meet with other travel bloggers? If you are not attending BlogHer, would you come to Chicago for this meetup? What would you like to discuss?
(P.S. If you are a PR representative who would be interested sponsoring or attending this event, please send me email)
Related Links
Woman Travel Bloggers
Chicago With Kids
17 comments | Posted on January 11, 2009 |

Save to del.icio.us



Subscribe to our feed