This is a guest post by Nancy Solomon of Ciao Bambino. Nancy lives just outside of Boston, and has generously shared her favorite things to do when she visits Boston with her kids.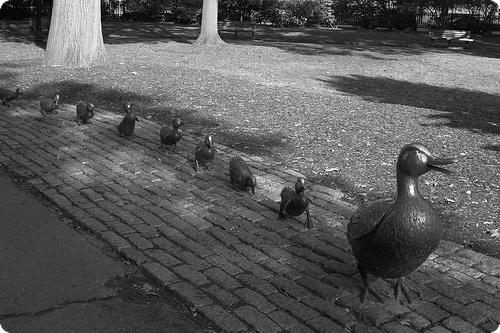 Both fun and educational, Boston is a terrific family destination. The rich historical background provides excellent learning opportunities, while the multitude of museums and activities make it entertaining. Unlike larger cities, the relatively intimate size of Boston keeps the walking to minimum, making it easy on those little legs.
We love to explore and with four active kids, we venture into Boston all the time. You'll find I've offered local perspective on top sites and activities—what's missing are places to just hangout. My kids are still at the perpetual movement phase-—as long as everyone's going forward, we're all good. Hanging out...not so good-—at least in public.
Here is a list of the activities that our family has enjoyed over and over and that I wouldn't miss while visiting Boston.
Boston Duck Tours (all ages):
Start here! Although there are many tours offered in Boston, the Ducks are the best. The guides on this tour make the city come to life. In general, I like starting a city visit with a tour to get your bearings and to see what piques your interest. Your kids will be involved from the beginning, quacking at people on the street (who quack back!) and playing captain of the boat while cruising on the Charles. *NOTE: The drawback of these tours is their popularity. You need to make reservations if you don't want to wait for hours. Also, you can catch this at the Museum of Science or the Prudential Building).
Museum of Science & Charles Street:
From huge dinosaurs, an excellent children's' discovery center, a butterfly garden, iMax shows, an electricity exhibit, little monkeys, hatching chicken eggs, and much more–the Museum of science is a hit with children and adults alike. This is a large museum so I like to pick just a few exhibits to explore and then head out. You can review the MOS website for daily events. On weekends, they offer a terrific story hour with live animals. If you'd like to see an iMax show, you should pre-order tickets. As you finish up at the MOS, head east to Charles Street, which is loaded with great little shops and restaurants. Don't miss The Red Wagon for clothes and toys (Baby-6) and Pixy Stix for clothes and trinkets for 7-12 girls. Both of these shops are fun (but pricey). There are quick, casual and delicious spots on Charles Street, our favorites include The King & I (Thai), Artu (Italian) and The Upper Crust (Pizza). For an interesting stop, you can check out the Liberty Hotel, which used to be a jail and still has some relics from it's past life.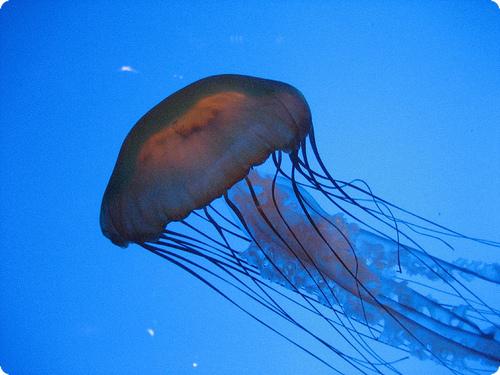 New England Aquarium, Faneuil Hall & The North End (all ages):
The aquarium is great and a pretty quick stop. The kids can position themselves right on the glass of the 200,000-gallon tank and get inches from sharks, turtles, eels and giant fish. Really, I go back to the aquarium as an excuse to eat in the North End or stroll through Faneuil Hall. As you exit the aquarium, be sure to stop by the pop-up water "Rings" fountain on the new Rose Fitzgerald Kennedy Greenway. On a hot day, this conveniently located fountain is a great place to cool off. Faneuil Hall is a great spot to grab lunch and enjoy entertainers. Think upscale, delicious food court and great if your kids need space to walk around while you're eating. If you're up for a real Yankee experience you can try
Durgin Park
where you get New England food, shared tables and brash waitresses. You are also within walking distance to the North End (don't miss this ethnic Italian neighborhood.
Regina's Pizza
and
Mike's Pastry
shop are the best).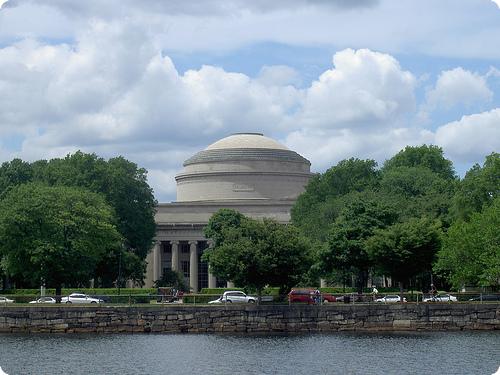 Cambridge:
If you are not in the mood for crowds and have a car, try an afternoon in Cambridge. We love the Harvard Museum of Natural History. There are stuffed real animals of every sort and amazing glass flowers. Then drive over to Barefoot Books. This is a magical place! They are a book publishing company dedicated to global stories and they sell amazing books…we have worn through many versions of their tales on CD. A few doors down is our favorite Korean restaurant called Seoul Food. It's a hole-in-the-wall, but try the hot pots. We also love Stellabella Toys, and the S&S deli. For a decent meal with a large train and toy area you can go to Full Moon, but be prepared to wait- this is a hot spot for parents who want good food and wine without leaving their toddlers at home.
Sporting Events (ages 5+):
Boston debatably has some of the best sports teams, but certainly has some of the most intense fans. The Red Sox, the Patriots, the Bruins and the Celtics offer year-round sports entertainment. Look ahead for tickets and be prepared to shell out a pretty penny for good seats. Be forewarned–I've learned the hard way that the local sports fans can over indulge in both profanity and alcohol, at which point, they don't necessarily care that there are kids near them.
Children's Museum (ages 1-10):
This recently renovated museum is a gift to Boston's children. The hands-on exhibits, boat races, and climbing structure are always popular. Also, there is a baby play area for the little ones to safety crawl around out of the stroller.
If you are traveling with older kids, you may want to also take a look at the Tomb, Urban Adventure Bike Tours, Little Feet Freedom Trail Tour, Boston Children's Theatre and Wheelock Family Theatre.
Nancy Solomon is an avid traveler and writer for Ciao Bambino. She lives outside Boston and has four children 9,8,5 and 1 with whom she enjoys sharing the world.
Related Links
Boston With Kids
Ciao Bambino:
Museums and Kids- A great Combination
9 comments | Posted on January 22, 2009 |

Save to del.icio.us



Subscribe to our feed