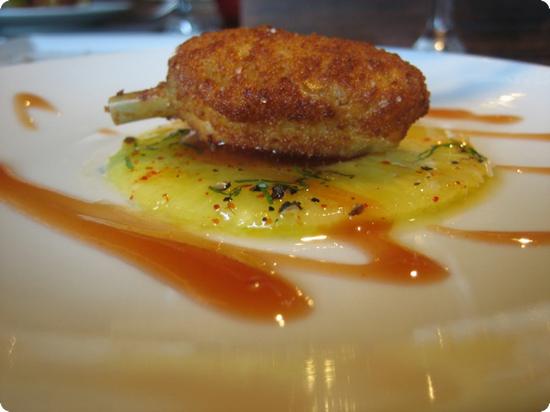 Does this look like the kind of meal you normally eat in a family restaurant? One of our favorite ways to make jet lag with an infant work for us is to take advantage of the extra long naps on the first few days by eating a multi-course meal.
One our second day in Paris, we put E to sleep in his stroller and then hightailed it over to L'Atelier de Joel Robuchon for a two-hour, nine-course meal. The staff politely parked E in a nearby corner while we sat and ate like unencumbered adults. Robuchon also has a terrific reputation for accommodating older kids, and the sushi-bar like seating with a view of the kitchen makes it easy to keep kids entertained.
While the amazing lunch certainly didn't lessen E's night waking that night, memories of each delicious course took the sting out for us.
Related Links
Paris With Kids
Does Travel With Kids = The McDonalds World Tour
How To Find a Kid-Friendly Restaraunt YOU will Enjoy
Photo Friday: Please Share Your Photos:
Share a favorite travel photo by adding your link below. First timers, here is more Information about Photo Friday
14 comments | Posted on May 21, 2009 |

Save to del.icio.us



Subscribe to our feed