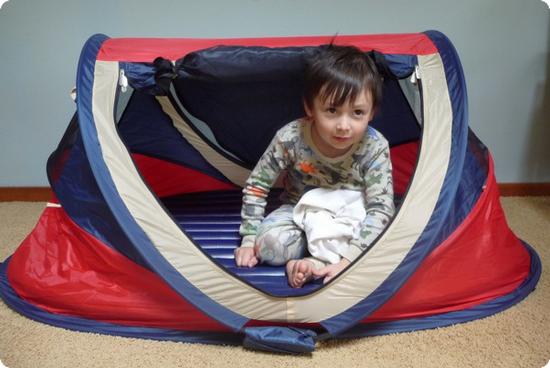 I want to thank everyone who entered to my giveaway for a PeaPod Portable Travel Bed.
The randomly selected winner was Martha who recommended Monkey Business in Tucson, AZ saying:
Monkey Business is a locally owned restaurant in Marana, AZ (NW Tucson) with incredible food and arcade games for all ages of kids. There is a play area for tots (small, but great entertainment while waiting for food), fun arcade games that my 3 year old enjoys as well as games my 54 year old mom plays. The food is incredible. They have the best french dip I've ever had. The kid's portions are enormous. My children always share. It's clean, friendly and a GREAT family outing!
Martha, please email me your mailing address, and I will send you your prize!
Didn't win this time? I have another great giveaway starting soon. Be sure to check back (or subscribe so that you don't miss a thing).
Many thanks to KidCo for generously sponsoring this giveaway.
Related Links:
Amazon:
PeaPod Plus Portable Children's Travel Bed
DeliciousBaby Review: PeaPod Portable Travel Bed
Baby and Toddler Travel Gear Guide
0 comments | Posted on September 22, 2009 |

Save to del.icio.us



Subscribe to our feed