We were invited guests of the San Juan Marriott Resort & Stellaris Casino. The hotel paid for the cost of our air tickets, hotel, activities, and most meals. They did not require that I express a particular point of view.
We woke to rain. It's starting to become a theme for this trip, and with the intense rain, our planned outing to the Camuy Caves was canceled - they're just too dangerous to visit when there's so much water. But I have to be honest. I wasn't really all that disappointed.
The Camuy Caves are one of the largest cave networks in the world. They're supposed to be spectacular - filled with stalactites and stalagmites, plus all sorts of interesting wildlife including crabs, tarantulas, and bats. I had a head stuffed full of things I wanted Everest to learn from this experience - how the stalactites and stalagmites are formed, a how bats navigate, why caves smell so bad. Ok, maybe not that last one, but I knew that's what we'd be talking about. And the truth is that the bats just creep me out. I've explored remote caves in Madagascar, boated through caves in northern Vietnam, and toured countless caves in the continental US. I've given caves (and bats) a fair chance.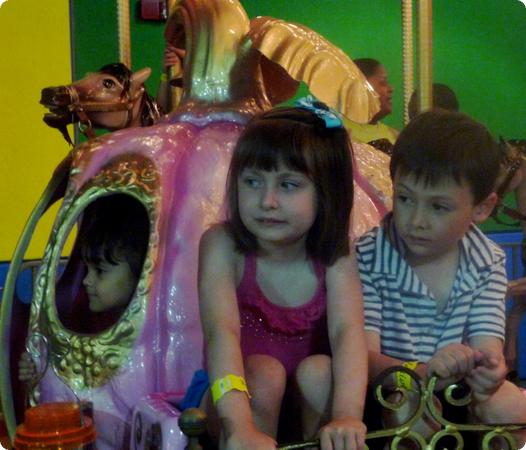 Where did we go instead? We were almost at the opposite extreme of the nature <-> manmade attraction scale. The Museo Historico de la Biblia (Bible History Museum) isn't what you'd expect. It's like a small amusement park stacked inside a (blissfully) air conditioned office building.
If you're in for travel snobbery, you can make one of two arguments about a place like this. Either a) it's terrible, has nothing to do with the culture, and you might as well take your kids to the local mini golf course instead of flying across the country or b) it's a great chance to interact with locals, see what they think is fun, and unwind a little. If you ask Everest, he'll say that B is the right answer.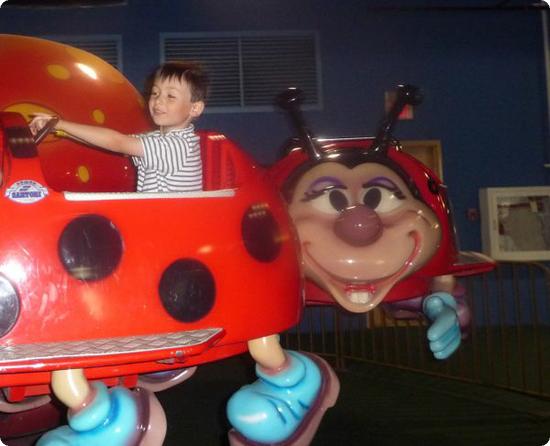 I have to admit, I'm a little bit more of an "answer a" person (I'd choose a divey hole-in-the wall over an air conditioned tourist restaurant every single time), but even I couldn't help smile at the idea of an ice skating rink in hot and steamy Puerto Rico. The cool ice must seem like a fantasy come to life for local kids.
And Everest (along with his new love Karissa) enjoyed the museum's aquarium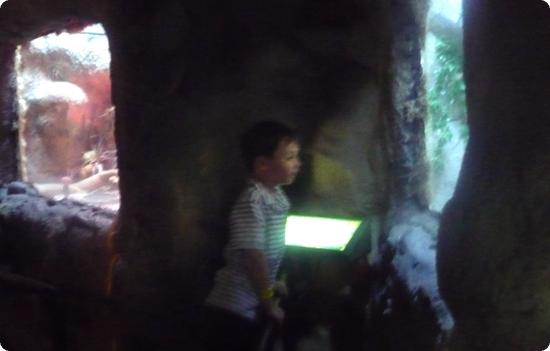 We finished up with the perfect lunch (according to Everest), Pizza in the museum's cafeteria, and then we headed back to the hotel just as the rain began to fall again.
Eilan thinks that sitting face forward in the air conditioned bus (he's still rear facing at home) and being seated next to mom are the very best things about this trip.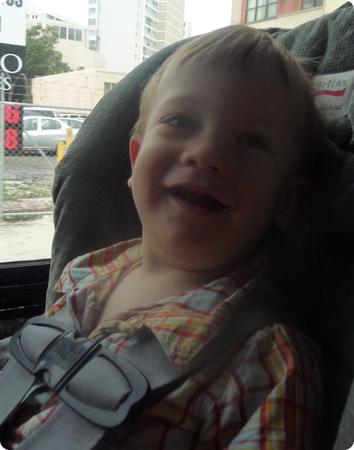 By the time we reached the hotel, the storm was raging, and there really wasn't much we could do.
In some ways, this forced downtime was the best part of our trip. With all the attempts we've made at spending time in the pool, Eilan is starting to loose his long-standing fear of water. I wish I had a picture of him in his very first bath with his big-brother. Fresh and clean, Eilan was ready to explore, and Everest pushed Eilan around the hotel in the stroller.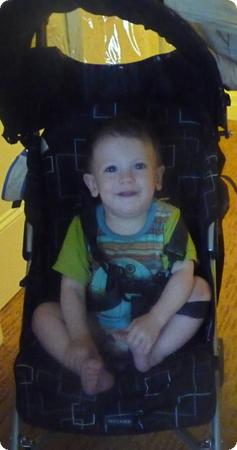 The bonding between the two brothers was short lived, but precious, and in many ways it's what I flew all the way to Puerto Rico for. Soon enough Eilan settled down for a much needed nap, and Everest got some coveted alone time with me.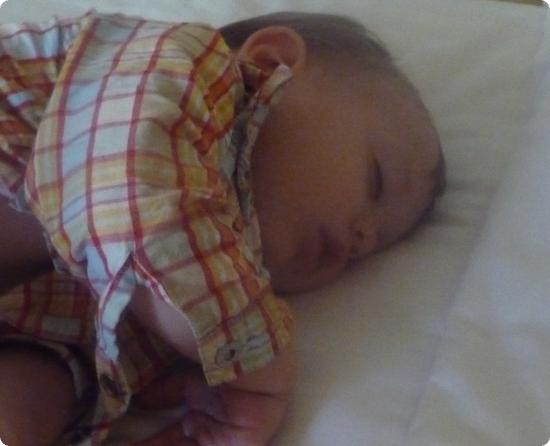 Before the hotel delivered up this gift for Everest (can you imagine the excitement - it's a good thing this is a sturdy hotel, because the jumping up-and-down would have shaken the whole building otherwise!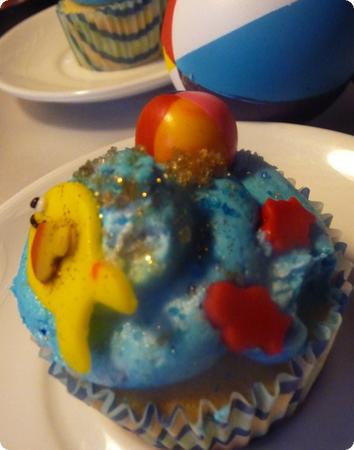 If you ask Everest, that's the perfect way to end the afternoon!
7 comments | Posted on August 31, 2010 |

Save to del.icio.us



Subscribe to our feed