Amazon must be gearing up for the holidays just like the rest of us! I thought I'd pass on information about sale products on some of the items I recommend in my Family Travel Gear and Toys Guide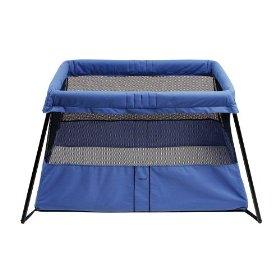 The BABYBJÖRN Travel Crib Light
is on sale for $60 off at $219.95. Here's my full review of the BABYBJÖRN Travel Crib Light.
The Go-Go Kidz Travelmate
is on sale for 78.74 (12% off). This product lets you convert your car seat in to a stroller and wheel it through the airport with your child onboard.
The Sunshine Kids Radian80 SL Convertible Car Seat
car seat is on sale for 229.49 (15% off). This is the seat I use in my own car. It's extra narrow and works for a child up to 80 pounds - meaning that you can seat an older child with a five point harness instead of just the car's shoulder strap. You can read my full review of the Radian 80 Car Seat here
Related Links
Favorite Family Travel Gear and Travel Toys
0 comments | Posted on October 18, 2010 |

Save to del.icio.us



Subscribe to our feed