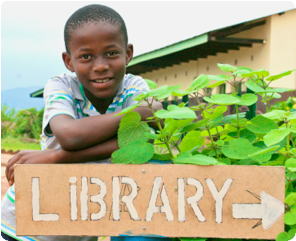 Each year at this time, I help lead Passports with Purpose, the travel blogger's fundraiser. What makes our fundraiser fun and different, is that we raise money by giving away prizes to our donors!
Here's how it works - each $10 donation you make enters you to win one of our fabulous prizes. Donating more lets you choose more prizes or increase your odds of winning the exact prize you want. At the end of our fundraiser (Dec 16th this year) we'll randomly choose the winners. Over the past four years, we've raised $100,000 to fund projects for Heifer International, build a School in Cambodia, and build an entire Village in India
This year, we'll be building two libraries in Zambia through our partnership with Room to Read. With two early readers in my own home, being able to give the gift of literacy to kids who would otherwise not have access to local language books is a very meaningful project to me.
But before I tell you more about the Libraries, I want to tell you about my prize. Because it's going to knock your socks off.
Honua Kai Resort
I'm thrilled beyond measure about my prize for this year. I'll be giving away a four night stay in a 1-bedroom ocean view suite at the
Honua Kai Resort & Spa in Maui
.
Out of all the really wonderful hotels I've stayed at in the past two years, this is the one I keep wanting to return to.
Not only is it a beautiful resort, but four nights is long enough to really settle in and enjoy Maui. Honestly, don't read any further, just go over and
make your donation
. Be sure to take a look at the other prizes too - there are some great ones besides mine.
You can read my full review of my stay at the Honua Kai Resort here, but I want to share some of my favorite things in this post
I just fell in love with these expansive lawns. In the evenings, families make use of the barbeques, and kids run everywhere enjoying the warm evening air.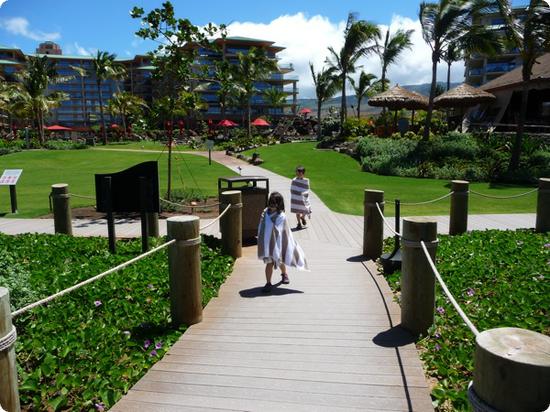 The pool has separate areas suited to different age groups. There's a lap pool for adults, a waterslide for older kids, and this quiet cove for the young guys. A sand-bottom wading pool and pop-fountain entertain babies and toddlers.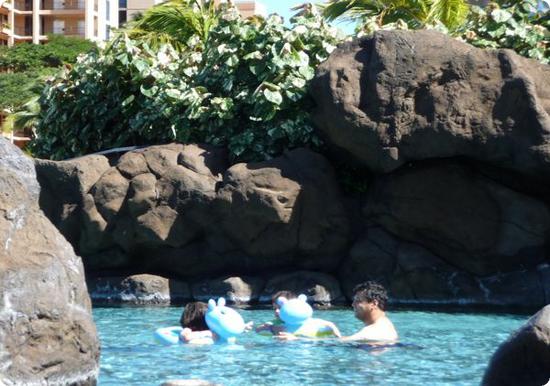 There's a gourmet grocery store on site, and a larger market across the street in case you want to make use of the gourmet kitchen in your suite.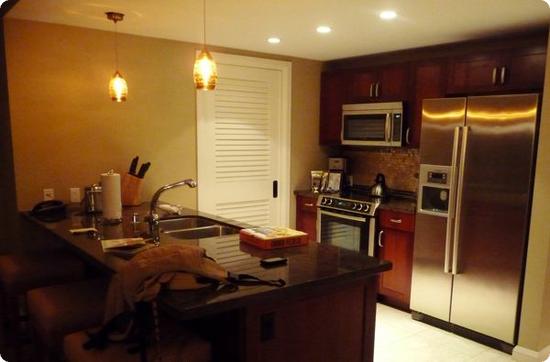 But probably you'll just want to eat these cupcakes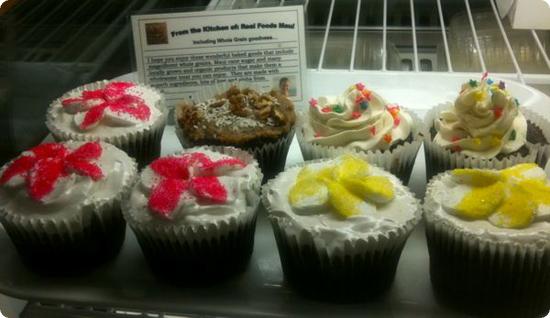 And lounge in the cozy and spacious living room, or out on the huge lanai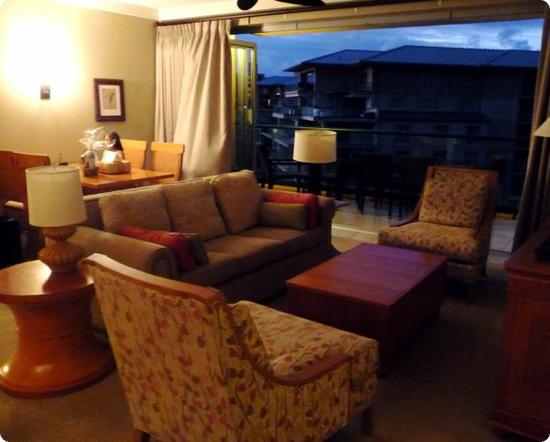 In addition, each suite has a washer and dryer - a huge help when your kids are playing outside all day, drop in childcare (additional fee) and Duke's Beach House restaurant (yes, they'll deliver poolside!).
Here are the full terms and conditions for this prize
Enjoy a four night stay in 1-bedroom ocean view suite at Honua Kai Resort & Spa, Maui's newest luxury resort.
Advance reservations required. Based upon availability adn subject to black-out periods (December 23, 2011 to January 2, 2012, February 15-25, 2012, November 17-25, 2012, and December 22, 2012 to January 5, 2012.) Expires December 31, 2012.
It is the responsibility of the certificate holder to pay for the daily resort fee of $25.00 per day plus taxes.
Please see gift certificate for complete conditions.
More about Passports With Purpose and our Libraries in Zambia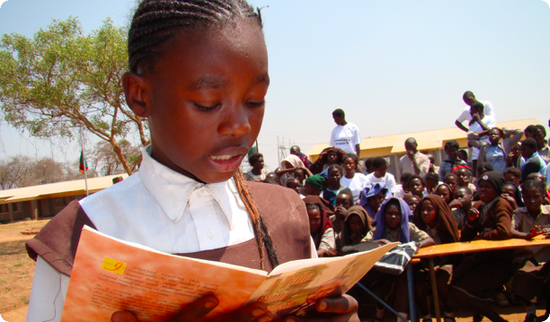 With your help, our goal is to raise $80,000 to build two libraries in southern and eastern Zambia through Room to Read's Reading Room program. This year we'll be raising money to build two libraries in Zambia through Room to Read's Library Program. Being able to read is a precursor to any type of economic improvement, and in Zambia only 71% of adults (and 64% of Zambian women) are able to read and write. Most kids don't have access to books other than their school textbooks. If you've helped a child learn to read, you know that's just not enough.
Through this program, we'll be providing two established schools with libraries. Each library will include educational puzzles and games, child-sized furniture, colorful, print-rich decorations and shelves full of local-language books. But the support goes beyond just the physical necessities, once the library is complete, Room to Read works trains the school's teachers to make best use of the library resources. That support continues for three years, after which the school is able to run the library on their own.
When I co-founded the Passports With Purpose fundraiser four years ago, it seemed like a great way to give back, a nice way to build community and fun project to do with some gals I really admire (Pam Mandel, Beth Whitman, and Michelle Duffy). We have been absolutely blown away by the level of support we've gotten from the travel community and from our blog readers, and we are so proud and excited to be able to do this again for a fourth year. I hope you'll join us in supporting this effort!
Thank You to Sponsors
I am especially grateful to our corporate sponsors. Each sponsor makes a donation directly to Room to Read to help build the Passports With Purpose Libraries. Quite simply, we couldn't do this without them and I hope you'll take a moment to check out what they're doing.
Platinum
Silver
Bronze
Related Links
Passports with Purpose
Honua Kai Review
Maui with Kids
5 comments | Posted on November 30, 2011 |

Save to del.icio.us



Subscribe to our feed