Personal commitments kept me from attending the LEGOLAND grand opening in Florida last week, but I'm so lucky to have an East Coast friend with kids who was able to check it out and write about her experience! Kristen Stewart is a freelance writer whose work has appeared in Parenting, Parents and AARP: The Magazine, and I feel very lucky to have her writing here. Kristen's kids are 13, 10 and 6.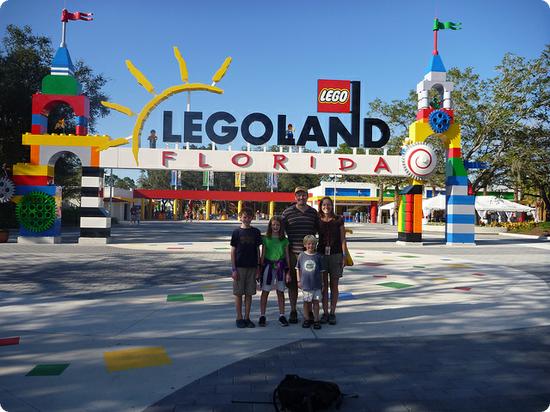 A couple years ago we could have been the poster family for the new Legoland Florida theme park.
We love Legos so much my older son has a big shelf devoted to his creations (and my husband built an entire 5,000+ piece Millennium Falcon replica).
We also love theme parks. Between living in New Jersey, visiting family in California and enjoying Disneyworld enough to visit every couple years we have seen our fair share of amusement attractions.
Naturally when Debbie contacted me to see if we could visit and review the latest Legoland extravaganza we jumped at the chance. And yet for the first time in our amusement park-attending history I wasn't entirely sure how it would go.
Right on their website Legoland Florida describes it as "specifically geared for families with children ages 2 to 12." My kids are 13, 10 and 6 so they're nearing the top of the age range but my even bigger concern was their love of roller coasters. Big rollercoasters.
This hasn't always been the case but in the last couple years the older two have embraced the need for speed with a vengeance. And now that he's 48" tall (barely) the little guy is following his brother and sister into the exciting world of dizzying corkscrews, loops and drops.
So I had to wonder—would there be enough to keep them satisfied at Legoland Florida?
I'm happy to report the answer was a resounding yes!
I will be posting a more complete description of our time at Legoland Florida soon but in the meantime here are a few pictures to give you a feel for our experience.
It seemed like everywhere we went there were replicas of people and animals built out of Legos. Here is my little one enjoying a break with a new "friend."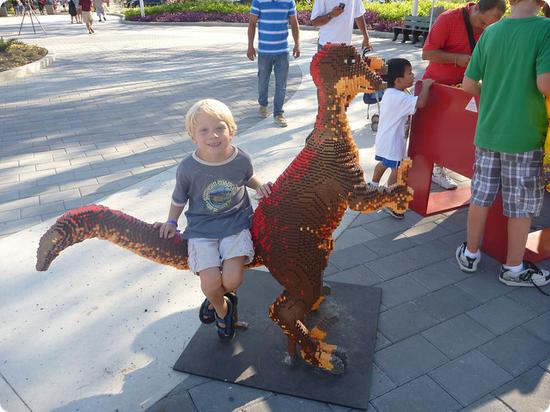 Built on the site of the old Cypress Gardens theme park, Legoland Florida has tried to keep a bit of its southern plantation feel…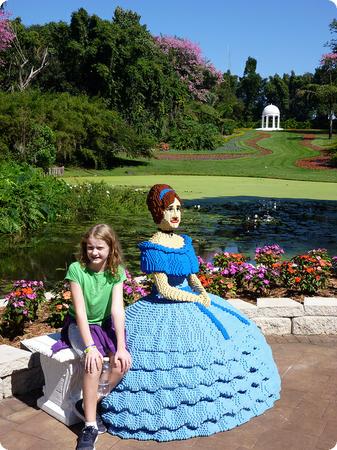 Of course it's also about the rides (big and small)…
And simply making memories together…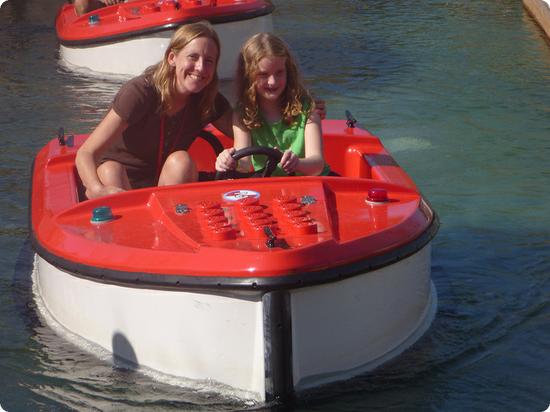 Related Links
LEGOLAND Grand Opening Part 2
Orlando With Kids
LEGOLAND California with Kids
Clearwater Beach Florida with Kids
Kristen was invited by LEGOLAND to cover the grand opening celebration for DeliciousBabyLEGOLAND paid for many (but not all) of her family's expenses on this trip. LEGOLAND did not request that Kristen express any particular point of view, and the opinions in this article are her own.
1 comment | Posted on October 24, 2011 |

Save to del.icio.us



Subscribe to our feed