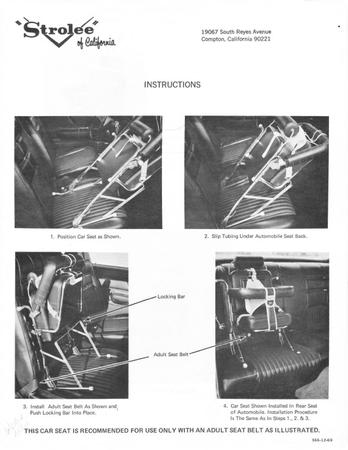 I've been helping my mom clean out her house, and I found this old instruction sheet from the carseat I sat in when I was a child. The seat's goal was more about lifting the child up to see out the window than about safety, though I'm sure that not having a toddler wriggle out of the lap belt was a real benefit! It's a reminder about how much things have changed in terms of keeping our kids safe when we head out on a road trip.
Related Links
How to Choose a Booster Seat
Best Bet Car Seats for Every Age

What is Photo Friday?
Post a travel photo on your site. It can be about any topic, as long as it is G-rated.
The focus of the post should be on your photo.
You don't need to be a professional photographer (I'm not), but do showcase your best work, and make it big enough to see well!
It's nice to include a few sentences about the photo, but it is not required.
Link back here so that your readers can see all the other great Photo Friday posts.