Looking for photos and pictures of Cars Land now that it's open? click here
Disneyland's California Adventure is getting ready to open in just over a month ( on June 15, 2012) but I was able to get a sneak peak at the rides and attractions that are planned for this 12-acre addition to the park.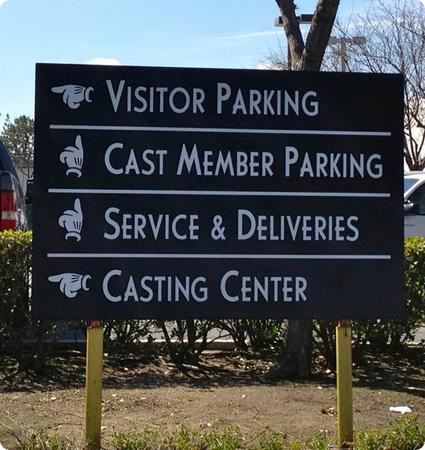 Going behind the scenes was really super fun for me. The small details that you'd expect in the park continue even in the spaces that only employees will see. I felt like I was peering into a secret world where fireworks are common and goofy's jalopy might pull around the corner carrying a few needed items.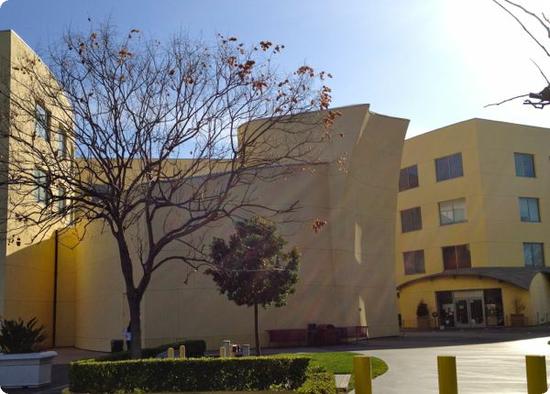 Do you ever see a staff door open at a hotel or amusement park and peek inside to see what's behind it? That's what it felt like when, together with my host, a member of Disneyland's Public Relations team, I hopped in a golf cart and drove onto Disneyland's back lot.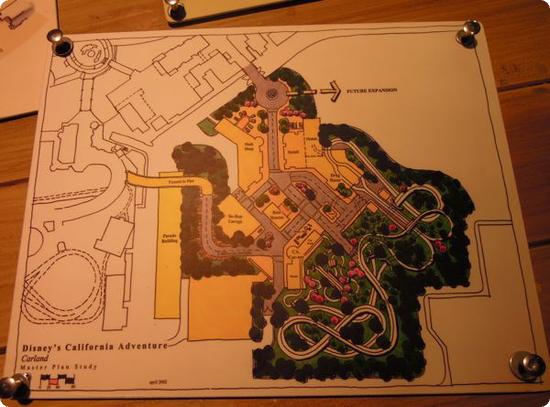 I can't show you pictures of the closed back-lot area, but I will say that stepping from the backlot, which feels much like any light-industrial lot, through a hidden passage and right into Disney California Adventure was one of the most surreal experiences I've ever had. More than anything else I've seen, it gave me an appreciation for how much attention Disney pays to making sure that the scenery in every one of Disney's "lands" is complete, without any hint of its real backdrop peeking through.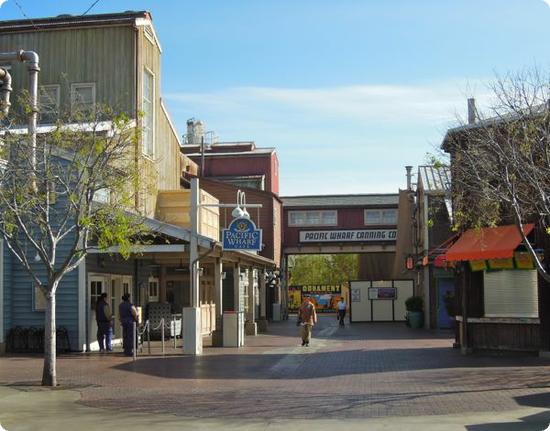 I was born in Pebble Beach, California and spent lots of time in the Northern California Coast towns as I was growing up. This landscape felt so familiar and comforting to me, and yet I couldn't place it exactly - it's not one place. Instead it feels like a blending of my childhood memories - like walking down a familiar street in a dream..
And speaking of dream worlds, Cars Land was just around the corner. It was still a hard-hat area during my visit, but we could peek over the signboards and get a view of radiator springs. The rockworks has that warm embracing feeling that I remember from my visit to Santa Fe and our drive through New Mexico, and yet it's surreal too - the rocks jutting out of the rockworks are inspired by the tailfins of 1950's automobiles. On closer inspection, hidden elements decorate the rockwork just like they do at Disney's Aulani Resort's Rockworks. I'm looking forward to getting a closer look and uncovering some of those hidden figures.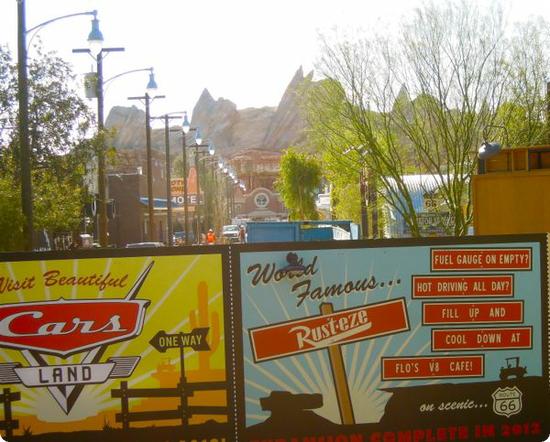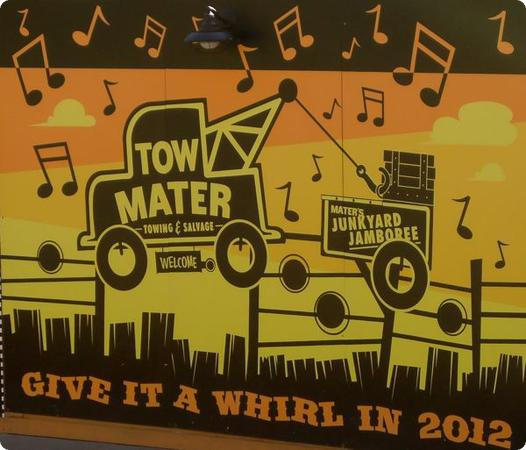 New Cars Land Rides
The new Cars Land will host three new rides, plus restaurants and themed shops. Here's a peek at some of the sketches and models used to conceptualize the new rides. If you visit Disney California Adventure, you can see these images too - they're in the Blue Sky Cellar.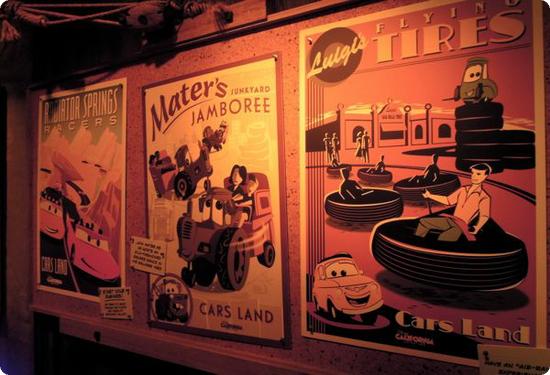 Mater's Junkyard Jamboree
Can trucks square dance? Apparently they can in Cars Land. On this ride, trucks square dance around a "dance floor" pulling you around and whipping you as you race past other trucks.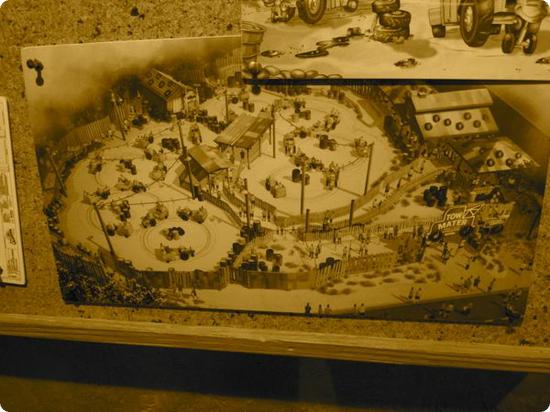 Luigi's Flying Tires
The inspiration from this ride was taking from the original flying saucers ride in 1960's Tomorrowland. The idea has been modernized, and the idea is that the tires glide just above the ground. Each rider gets his or her own tire and can steer and tilt them around the ride.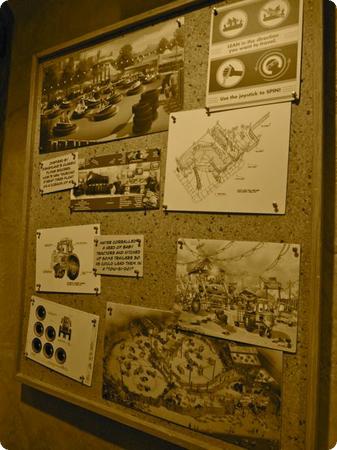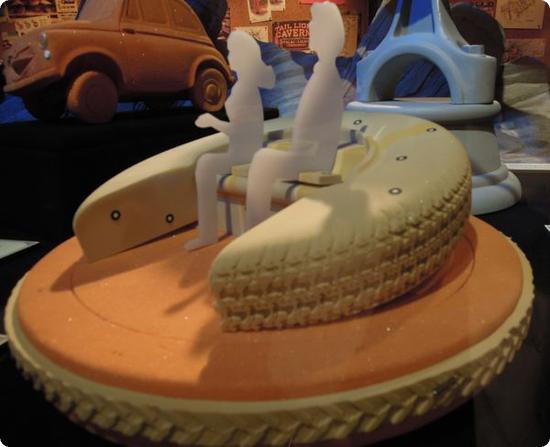 Radiator Springs Racers
The Radiator Springs Racers ride will give visitors a chance to trade through the landscape of the CARS movie. The cars actually race one another, and you don't know in advance who might win. A fun touch to note here: each imagineer got to design a license plate for one of the cars.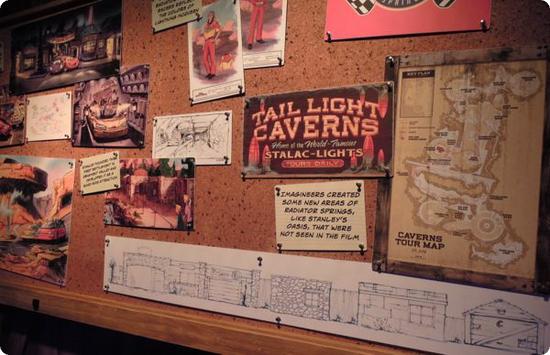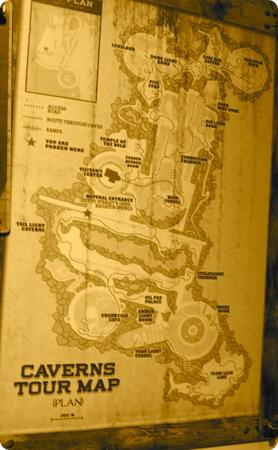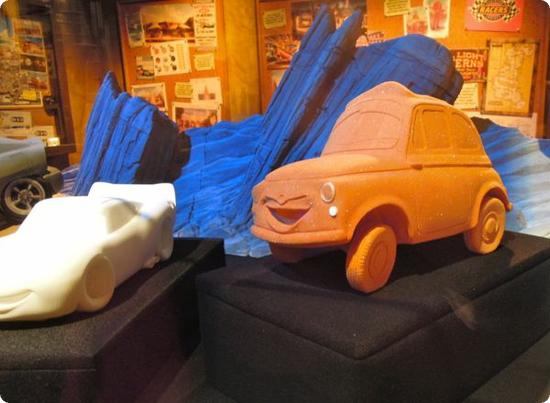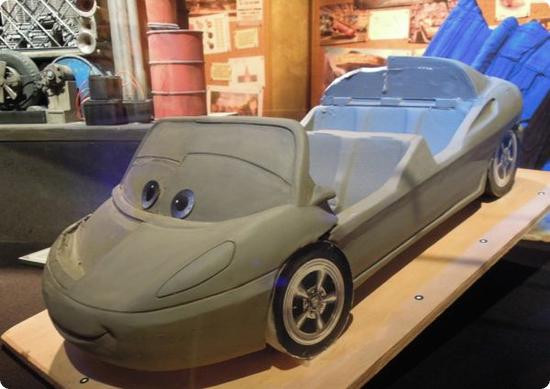 More Pictures
Here are more pictures of the sketches and models I saw of Disney California Adventure's new Cars Land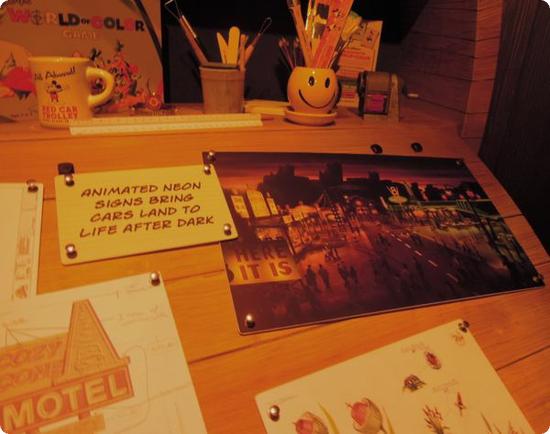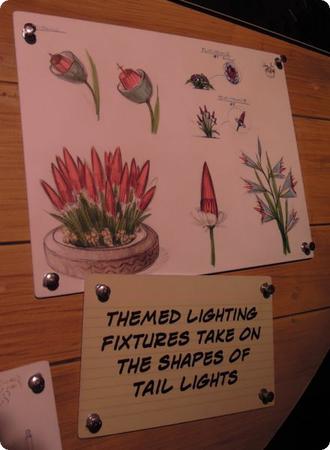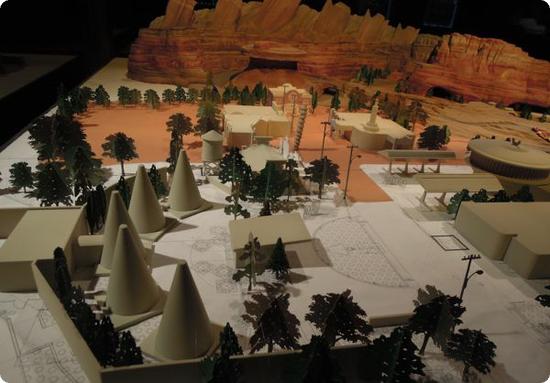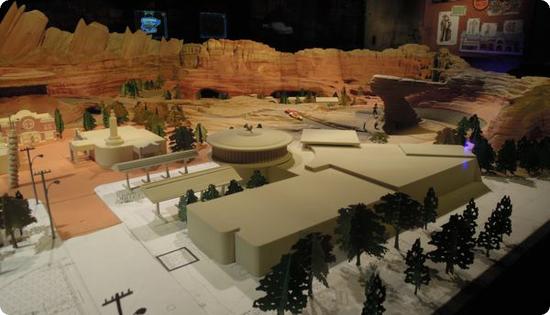 1 comment | Posted on May 9, 2012 |

Save to del.icio.us



Subscribe to our feed