The Scoop A visual journey, packed with sun-drenched illustrations through Mexico. Each two spread page introduces several spanish words and a poetic description of something one might experience in Mexico.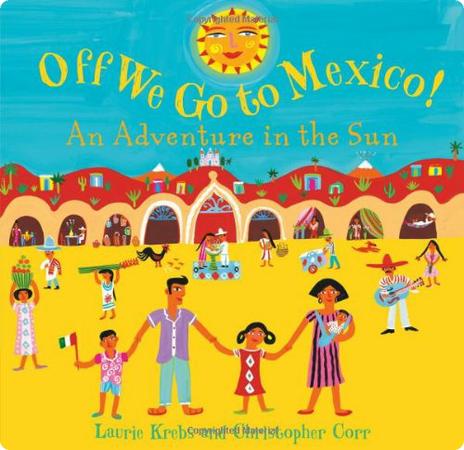 Off We Go to Mexico
is best for young kids (age 2-5) who aren't expecting a storyline, but will enjoy this book's detailed, colorful pictures and lilting rhyme. Off We Go to Mexico gives a nice overview of Mexican culture the way a child might experience it. If your child is learning Spanish, translated words and phrases, included in each two page spread, could be a great conversation starter, and if a trip to Mexico is the first time your child will be encountering a foreign language they'd be a great opportunity to discuss how that works.
If you're headed to Mexico, the simplified match at the end of the book would be a great way to point out where you're headed without getting drawn into the details of roadways and geographic features.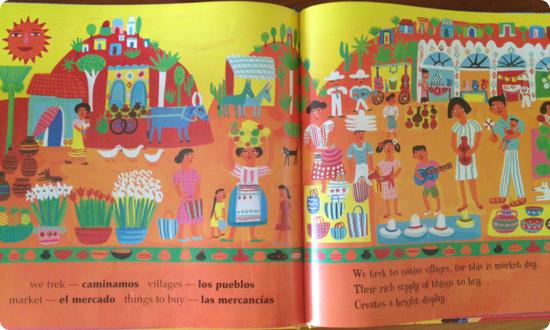 Related Links
Buy:
Off We Go to Mexico
(affiliates link)
Children's Books and Toys for a trip to Mexico
Book Review: A Mango in the Hand
Disclosure: I received a free review copy of this book so that I could check it out. I will be donating it to my children's school library. If you buy a product through one of my Amazon links, I do receive a small commission, and that income helps me keep this site going.
2 comments | Posted on June 12, 2013 |

Save to del.icio.us



Subscribe to our feed