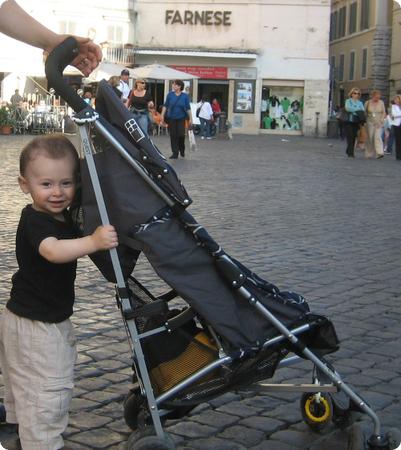 It's a common refrain of professional guidebook authors that there is "nothing for kids to do" in Rome. Don't tell that to Everest, he wore himself out each day (though not so much as to want a timely nap).
It's true that there are no playgrounds in the city center, but who needs them when the Piazzas provide the perfect place to run, kick a ball, or splash in the water that flows freely from the public taps.
Related Links
Rome with Kids
What is Photo Friday?
Post a travel photo on your site. It can be about any topic, as long as it is G-rated.
The focus of the post should be on your photo.
You don't need to be a professional photographer (I'm not), but do showcase your best work, and make it big enough to see well!
It's nice to include a few sentences about the photo, but it is not required.
Link back here so that your readers can see all the other great Photo Friday posts.