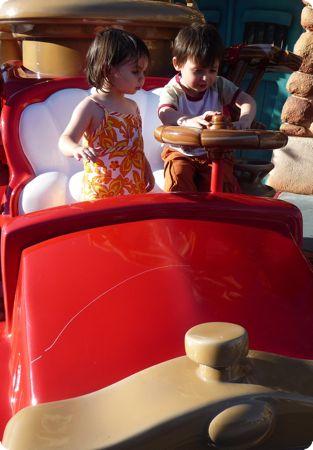 If you are participating in Photo Friday this week, don't forget to enter the url for your Photo Friday post (not your blog's home page) in the Mr Linky so that readers can find your post weeks or months later!
We're flying down to Disneyland for a Mom Blogger's event today, so it seemed appropriate to share this photo of the kids at Toon Town on our last trip to Disneyland. I'm much more prepared this time, and the kids will walk through the gates with anticipation instead of skepticism... can't wait to report back next week on how it goes!
Related Links
10 Activities Near Disneyland that Kids and Adults Will Both Enjoy
.
Photo Friday: Please Share Your Photos Too:
Share a favorite travel photo by adding your link below. First timers, here is more Information about Photo Friday
16 comments | Posted on December 4, 2008 |

Save to del.icio.us



Subscribe to our feed