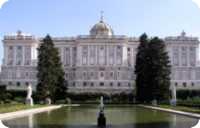 I received question from Jaqueline, a reader in Chicago, this week asking about budgeting for a family vacation. Here's the question:
I viewed your site, and I must say you have done a wonderful job preparing families across the internet world. I have a question regarding financing. Have you put together these family trips on a budget?, or were you and your family just having a good time without cost worries? I too love to travel, but have only done so within the USA. My daughter is 17 now, and going to college in the fall. Still, I would love to know what are the best economical, safest, English language friendly places. I am so nervous about leaving the country due to various things that happen around the world, but I would love to venture out to Spain, England, and Australia some day. Do you think it is possible to travel for 14 days out of the country, living in a nice hotel with 3 meals daily, and touring for $2,500 per person? Please, send updates if you can.

Jacquelyn
Here's my response:
Jacqueline,
Thanks for writing! I'm glad you liked the site. In general I would say that most families who have some disposable income can make a memorable family trip work within their budget. The trick is to set the budget and then be flexible and open minded about looking at alternatives and ideas that fit within that budget. The important thing is to let yourself (and your daughter) go build the memories you want to have.
Your specific budget gives you lots of great options for visiting the any of the countries you are interested in. The main thing working against you right now is the low value of the dollar, but you can offset that by being clever in some other ways. Let's tackle Europe first.
Flying out of a major airport (in your case Chicago) gives you access to great airfare sales. During the off season for travel to Europe, (winter and early spring) you can expect to pay about $600 per person for flights to European destinations. British Airways has a sale right now that includes round trip airfare and three nights hotel accommodations in London for $678 per person. A quick search on Orbitz found roundtrip fares from Chicago to Madrid beginning at about $450 this month and next.
The next challenge is to arrange for accommodations and daily expenses in your destination. For the sake of this example, let's assume that you've spent about $500 per person getting to your destination. That leaves about $4000 ($300/day) to cover your daily expenses for the 13 remaining days of your trip (you'll spend one night in transit). The biggest expense, of course is accommodation. You could forgo the accommodation expense almost entirely by arranging a home-swap. Another money saving alternative is to stay in a rental apartment instead of a hotel. You'll forgo the luxury of daily housekeeping, but in return you'll get more space, a kitchen, and a washing machine. Having a kitchen saves you money on meals as well. This nicely furnished apartment in the heart of Madrid from Spain Select is just $170 per night. Accommodation in Toledo, or heading south to Sevilla or Granada is generally even cheaper, but we'll use $170 as the average daily cost for this example.
The next biggest expense is internal travel. Europe has been revolutionized by budget airfares making this expense relatively low. Assuming you head to two other cities besides Madrid, I'd budget about $200 per person for flights and local trains. You can save money by staying close to Madrid (reducing your travel time will also increase the amount of time you have for sightseeing), flying out of your final destination city, and walking or using public transportation in Madrid and Barcelona.
For delicious but simple meals like those eaten by locals, I would budget about $40 per person per day. With that amount, you could have a self catered breakfast in your apartment and two restaurant meals a day. Check out the tapas scene for some delicious options at a reasonable price. If you picnic or eat in the apartment some days, you'll be able to arrange a few fancier meals within that budget. Sightseeing should cost about $20 per person per day on average.
Total cost for this 2 person trip to Madrid: $4390, leaving you plenty of room to spare for incidentals and shopping.
A trip to England has its own budgetary rewards and challenges. London is among the most expensive cities in the world, and the low US dollar really works against you here, both with accommodation and meals. If you were to take advantage of the British Airways package, you would want to leave London and explore the countryside when your three days of included hotel were up. Staying in family run b&b's (or arranging a home swap) would help significantly with costs.
With Australia, the budgetary challenge comes from the cost of airfare. Travel to Australia from the US rarely, if ever, sinks below about $1000 round trip, which is a big chunk of your budget. However, Quantas often offers special packages that include several internal flights once. Once you've arrived, there are lots of options for low priced accommodation as Australia has a long & healthy history of internal budget travel. A road trip, exploring the region between Melbourne and Sydney, for example is a fantastic adventure and there are low priced b&b's along the way.
I hope this is helpful,
Debbie
Related Links: Step By Step: Creating a Budget for your Family Travel
Budget: Saving Money on a Family Vacation
1 comment | Posted on January 9, 2008 |

Save to del.icio.us



Subscribe to our feed