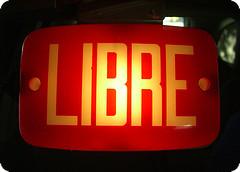 I have a great guest post today over at Freebies4Mom about 10 Tips for Finding Freebies When You Travel. I count this among my Best Budget Tips for Family Travel, so if you are interested in saving money on your next vacation, I hope you'll head over and check it out.
About DeliciousBaby
If you are coming to DeliciousBaby for the first time from Freebies4Mom, I would like to welcome you! DeliciousBaby is about Traveling with Young Kids. We have lots of tips and helpful advice to make your family vacation easier and more enjoyable. Our family friendly city guides are packed with kid friendly activities, restaurants, and hotels that grown ups will enjoy too. If you are new to DeliciousBaby, you might want to check out some of our other useful links and resources:
Subscribe to DeliciousBaby for Free
We have some great articles, giveaways and announcements coming up in the next few weeks. I'd like to invite you to subscribe to this blog so that you don't miss a thing.
To subscribe by RSS or Email, click the "RSS" button at the bottom of this post or in the right hand column on our home page.
Photo: TheAlieness GiselaGiardino
0 comments | Posted on October 28, 2008 |

Save to del.icio.us



Subscribe to our feed