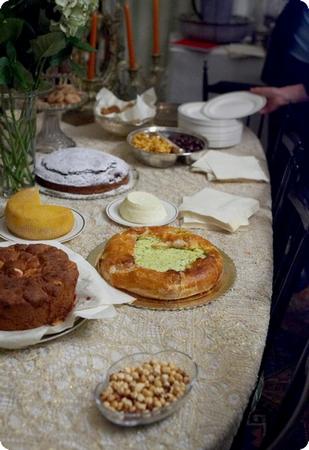 One of my favorite food memories in Rome was our visit to a real Roman home for dinner, arranged through Rome's Home Food organization. The host and hostess welcomed us, and six other guests, into their family home for a dinner made up of typical food that would be served in a home (very different from food served in a restaurant)
The food was delicious, and our hostess explained that she took the day off from her job (she's a neo-natalogist and a professor at the University of Rome) to prepare the meal. What made it particularly memorable, though, wasn't just the food itself, or the effort to preserve Rome's culinary heritage, but the opportunity to be welcomed into an apartment that had housed the same family for three generations (so far) and get an inside view into real Roman life.
The Home Food organization also arranges cooking classes and some meals are kid friendly.
Related Links
Rome With Kids
Does Travel With Kids = The McDonalds World Tour
How To Find a Kid-Friendly Restaraunt YOU will Enjoy
Photo Friday: Please Share Your Photos:
Share a favorite travel photo by adding your link below. First timers, here is more Information about Photo Friday
24 comments | Posted on March 12, 2009 |

Save to del.icio.us



Subscribe to our feed