When I tell someone that I blog about traveling with kids, I almost always get one of two responses... either they say "oh, so you write about Disney" or they want to know where the very best destination with kids is. For me, both are very limiting world views. I started this website because I was shocked at how little quality information there was about continuing the kind of travel we did pre-kid once you have kids. I wanted to share my experiences with parents who, like me, felt trapped by the thought of waiting until their kids were in high school to start traveling again. Sure, I have my favorite spots, and I'm happy to share my ideas, but at the end of the day they're my favorites and you should discover your own. Here are some thoughts on how you should choose your next vacation destination.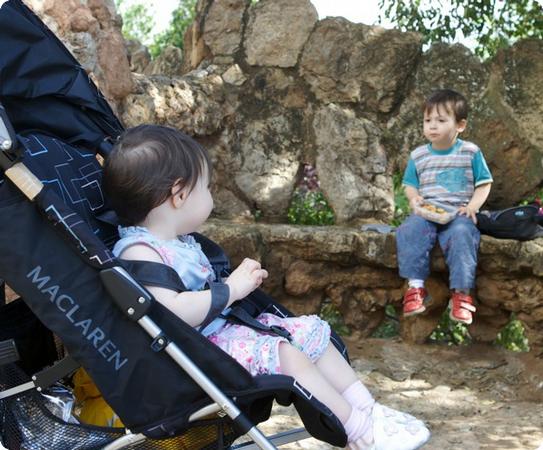 Go Where You Want
As Americans, we get very little vacation time each year, and much of that is spent visiting family or on other non-travel activities. Yet somehow, we often spend that time doing what we think we "should" ... taking the kids to someplace "family friendly," visiting the place our neighbors said was great, or deferring a trip because we cannot afford the same class of accommodation someone we know bragged about last month. Don't worry about what anyone else thinks or says, the best place for a family vacation is the place you are most interested in.
Make A List
Make a list of the places that interest you. Instead of including a destination solely because someone else said it was great - figure out what are you truly interested in right now? What destination would you read a novel about? Was there someplace you saw in a movie that caught your fancy? A particular landscape or facet of history you want to explore? Those are the places that should be on your list. Don't worry for now about whether they are family friendly, too far away, affordable, etc.
Ask your spouse to do the same, and compare lists. If you have only one place overlapping, consider yourself lucky! You know where you need to go on your next family vacation.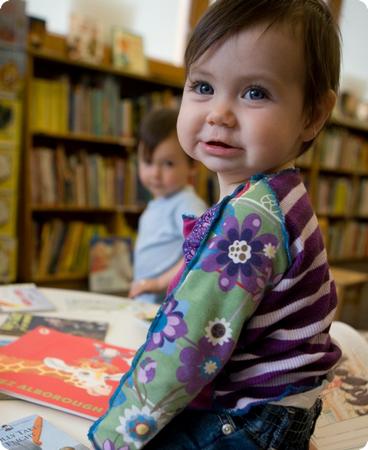 Educate Yourself
Need inspiration? Guidebooks are great resources for the practical details, but I also love to leaf through magazines at the bookstore and read blogs. More often than I'd care to admit, the inspiration for a trip comes from a fiction or nonfiction book I'm reading. Once I've decided on a destination, I might supplement my guidebooks with even more magazines, blogs and novels. You don't want to destroy the magic of discovery, but the more you know about your destination the more you are likely to get out of the trip. The same is true for your kids - and it's worthwhile to find children's books set in your destination.
Focus on what you are interested in, not just what you "should" know about the destination. For example, you might be more interested in Japanese handicrafts than architecture or WWII history, and that is just fine. Let your kids follow their own interests too - it's more important for them to enjoy discovering Japan through Manga, for example, than every aspect of Noh theater or temple architecture. When they do learn about Japanese history in school, the fact that they've been there will help the dry facts seem more real and memorable to them.
Don't be Afraid of the "Real World"
Parents often worry that kids won't enjoy a vacation unless there are pre-organized "kids" activities, but often the best experiences take place in the "real world." When we're at home, outings to a construction site, train tracks, the taco bus and other new real-world experiences make up part of our best and most memorable days.
It's no different when we travel - amusement parks are fun, and they have a place, but they aren't particularly fulfilling. Like us, the kids love to explore new places, to see what's different, and to (occasionally) try new foods -- like Churros and Chocolate in Barcelona or Fry Bread in New Mexico. Sure, we look for Children's Museums, Zoos, and other sure-fire winners as a part of our overall itinerary, but keeping a balance between "kid-friendly" activities, cultural activities and open ended exploration is what makes a great trip for all of us. The most magical moments are almost never scripted and almost always come when I least expect them.
Don't Get Blocked
When I managed software projects for a living, "Don't get blocked" was our mantra. Most of the time, you can find a way to work around the obstacles. True, Sudan isn't a great family travel destination right now, but most places you'd be likely to have on your list are. For a list of common worries, and solutions check out our article on 10 Roadblocks to Family Travel and Why They Shouldn't Stop You
Consider the Logistics
Not getting blocked doesn't mean ignoring reality. Make sure you consider how the air travel, frequent moves from city to city, full days, and jet lag will impact you and your children. A few adjustments might make the trip go better for everyone. For example, you might choose to break up a long flight with a multi-day stopover in a city midway or you might allow more time at your first stop to allow yourself to recover from jet lag. Expect that your children will take a few days to recover from jet lag too. If night waking will make it impossible for you to return to a regular work schedule, return home a few days before you must be back at work.
Readers: How do you choose a vacation destination? Where do you find inspiration?
Related Links:
Does Travel With Kids = The Mc Donalds World Tour?
How To Find a Kid Friendly Restaurant YOU Will Enjoy
Eight Roadblocks to Family Travel (and Why You Shouldn't Let Them Stop You)
9 comments | Posted on May 25, 2009 |

Save to del.icio.us



Subscribe to our feed