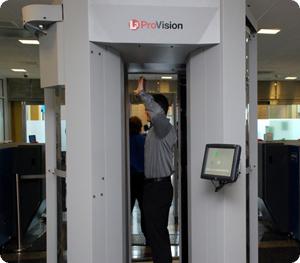 There has been a lot of news lately about the new Backscatter body imaging device (also called Advanced Imaging Technology) that TSA is deploying in airports just in time for Thanksgiving. The machine uses X-ray technology to capture an image of your naked body. Essentially, it lets agents see through your clothing without letting any other passengers see the picture. In part because of privacy concerns about the new devices, travelers can opt out of using this new type of scanner, opting for an invasive pat-down procedure instead.
There's something else I think parents need to be concerned about too - are these devices safe for our children? Each time you pass through the device, a small amount of radiation is emitted and focused primarily on your skin. A new letter of concern from University of California-San Francisco professors points out that the risks to babies, children, and pregnant women are not fully understood. While the government has already issued a response, I've seen nothing specific to these special populations.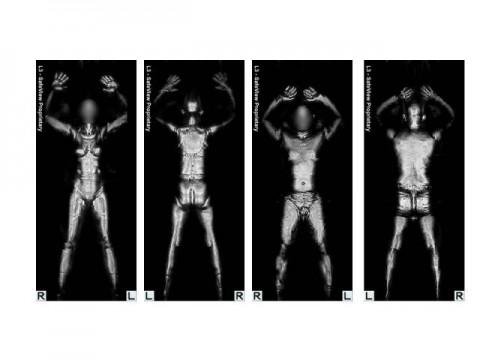 Until the radiation risks are understood, my husband and I have decided to opt-out of using the new Backscatter devices. The long term health effects are just too concerning. Instead, we'll arrive at the airport a little early and subject the whole family to a full body patdown that now includes having an agent touch your genital area. Obviously this was a very tough decision for us, and not one I'm comfortable with. I'm not sure yet how I'll be explaining the pat down to my kids. I'll probably start by getting the agent to explain to all of us exactly what the kids will experience. I'm hopeful that they'll receive a milder version of the adult pat-down or no pat down at all. I guess we'll proceed from there.
We will be flying again soon, and I'll be sure to tell you exactly how it goes.
Reader Question: What do you think? Would you send your kids through the backscatter device? Would you subject them to a pat down? How would you explain the pat down to your kids?
25 comments | Posted on November 12, 2010 |

Save to del.icio.us



Subscribe to our feed