On our recent trip to Vancouver, we stayed in North Vancouver instead of Downtown. That suited us well since we wanted to focus our sightseeing in the North. Still, I couldn't resist the opportunity to take the kids across Vancouver Harbour on the SeaBus. After all, when you're traveling with small kids, public transit is an attraction in it's own right.
The SeaBus terminal is at the Lonsdale Quay Market, about a two block walk from our hotel, The Pinnacle Hotel at the Pier. It docks just east of the Vancouver Convention Center. The kids were so excited about the idea of a SeaBus, that we had a hard time keeping up with them on the walk over!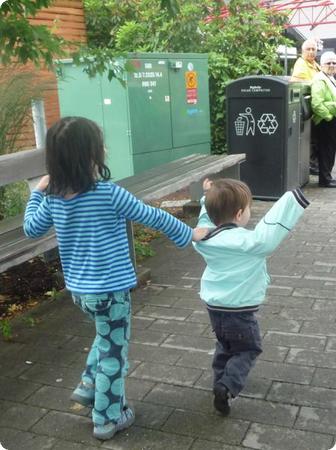 Though we did need a quick stop to check out the tugboats.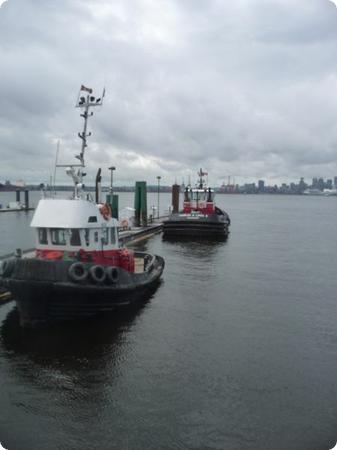 And also this fountain. Ok, maybe the walk over wasn't exactly speedy.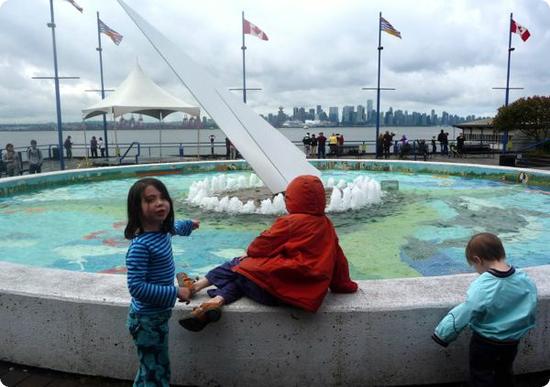 Look at this big sign. If you're under 7, that's better than a movie premiere poster. And Everest was fascinated by the big timers that announced the wait time between SeaBus arrivals.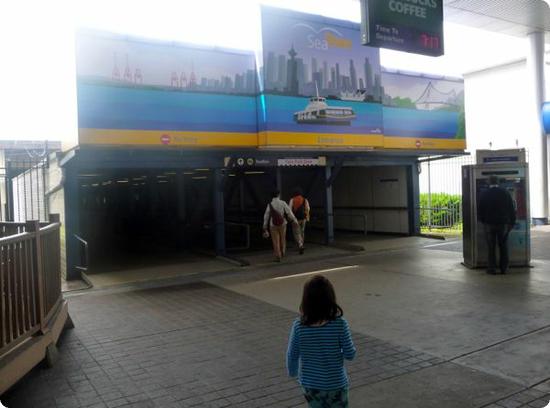 There was a long walk down a ramp that Eilan thought was super fun. See this? What would be a slog for us adults is absolutely the best thing on this trip as far as the kids are concerned.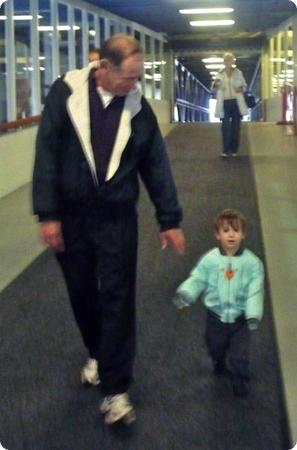 And finally, the ride itself. 12 minutes is just the right amount of time to explore the boat, check out your ticket, and make friends with a few passengers before docking.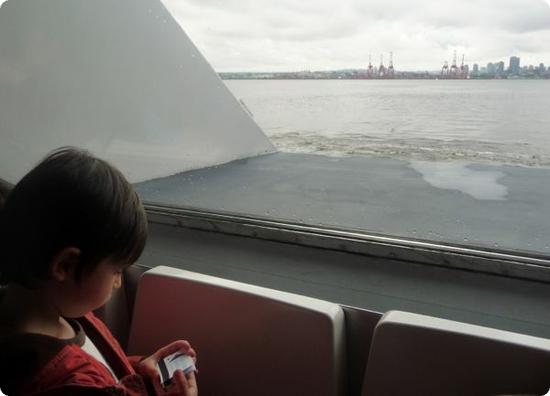 And after all that, what did we do on the other side? Handmade gelato from the uber-delicious Bella Gelateria of course!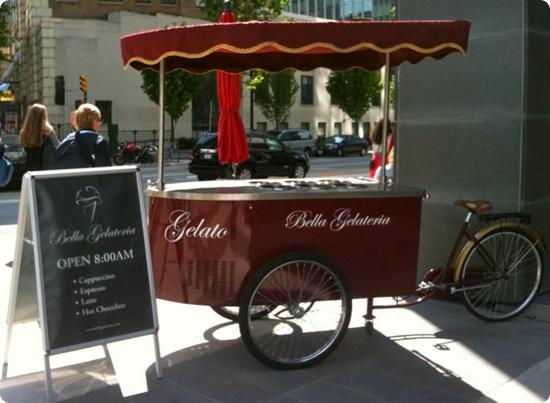 Related Links:
Vancouver SeaBus Schedules

Things to do in Vancouver with Kids
North Vancouver with Kids: Persian Dining
3 comments | Posted on August 8, 2011 |

Save to del.icio.us



Subscribe to our feed