You may or may not have heard that Disney's newest resort, a Hawaiian Hotel on Oahu is opening this week. We were lucky to be invited, and while it was too close to the beginning of the school year for me to feel comfortable bringing Everest and Darya along, Eilan and I are thrilled to join in the fun.
Eilan and I were up early this morning to board our flight from Seattle to Oahu. And while Eilan might not have understood all the details, he seemed super excited and cheerful as we worked our way through the checkin line, security, and eventually onboard our plane. A solo trip with Mom is a big deal, even if you don't fully understand what "Hawaii" is.
It will take me some time to write up our experiences, but I've had so many friends ask me for early reports about the resort, that I thought it would be fun to post some pictures from our day. I hope you enjoy them!
Here we are bright and early on our flight to Oahu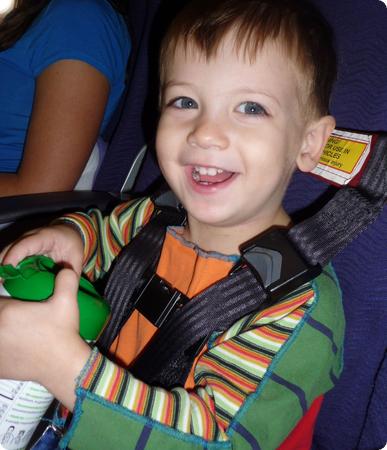 Eilan was so thrilled when our bus finally pulled up in front of the hotel, and he clearly thought magic might happen as a member of the Aulani "Cast" slipped a Kukui Nut Lei around his neck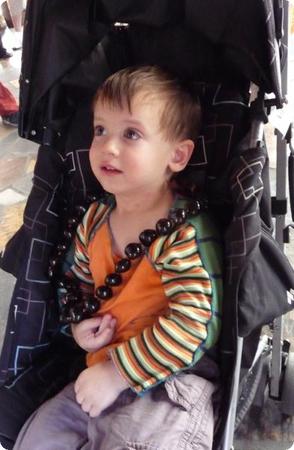 This grand entrance made me feel about the size of a two year old!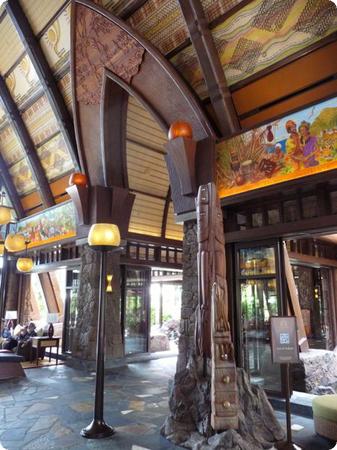 But our room was just the right scale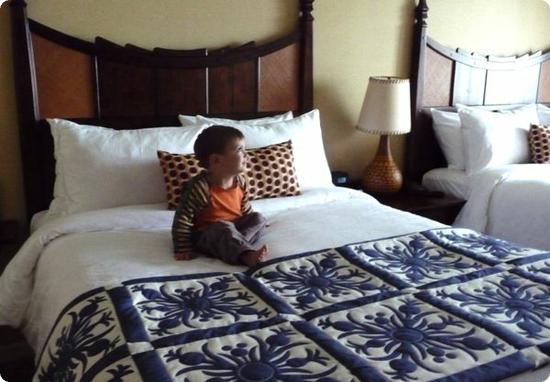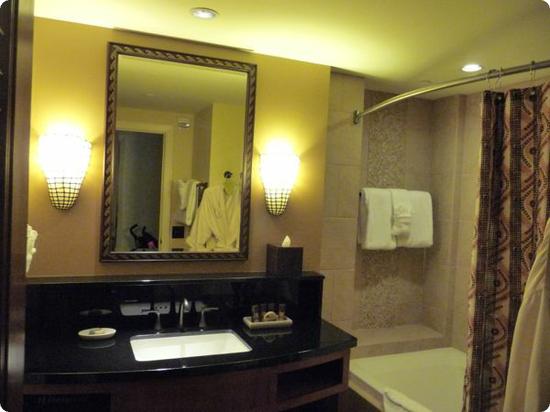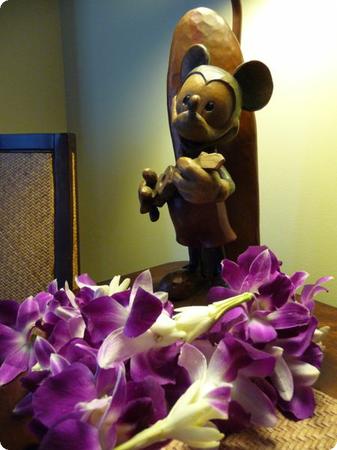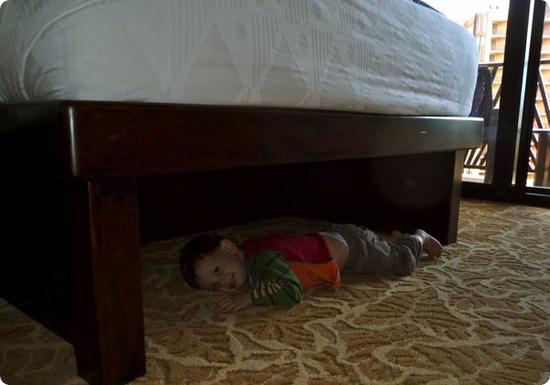 You can't go much of anywhere without a snack, so we dined poolside at "Off The Hook" one of Aulani's quick service restaurants.
And then we decided to check out Auntie's Beach House. Auntie's is a drop-in childcare for kids age 3+. The young kids area was closed today (ironically, due to the Media opening) so we'll check that out tomorrow.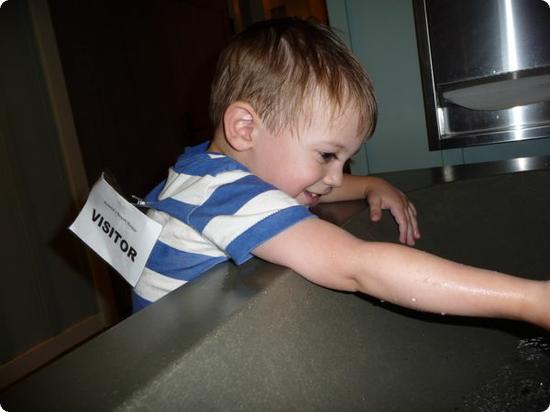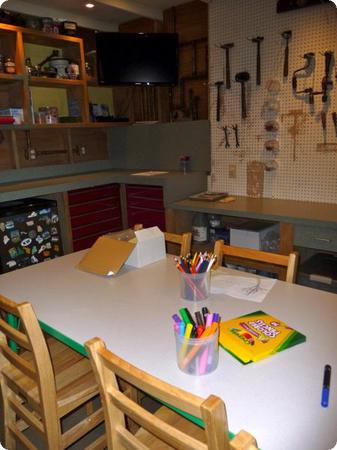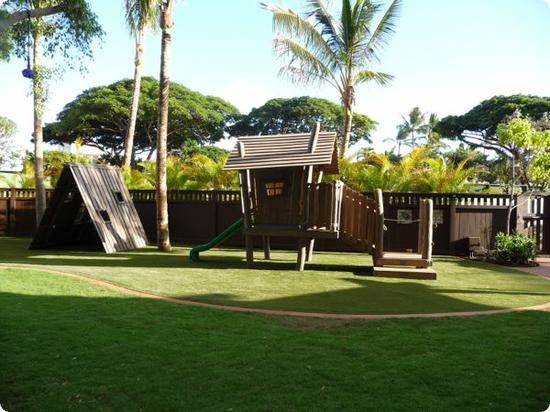 And then we headed down to the beach. Eilan wasn't sure what to think, but pretty soon he was running cirles in the sand.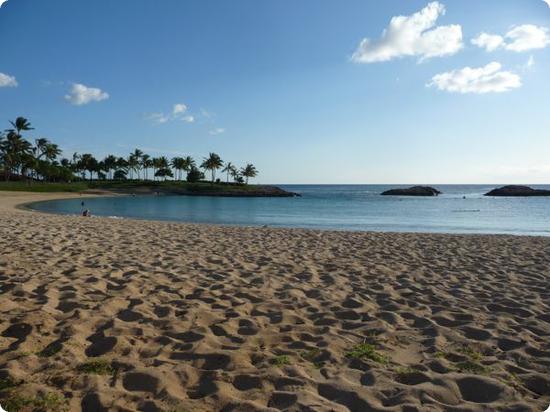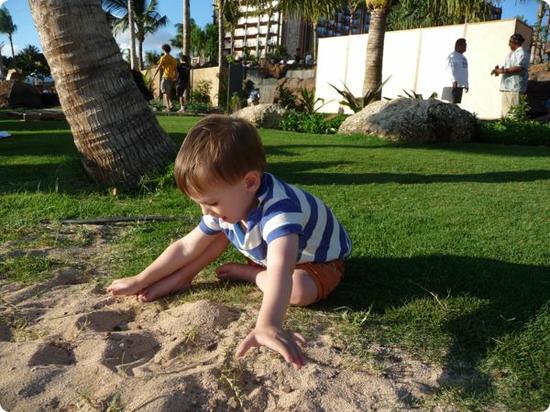 And we caught part of the rehearsal for the opening ceremony! Eilan was just floored when Mickey and Minnie came on stage, but I was more impressed with the Hula.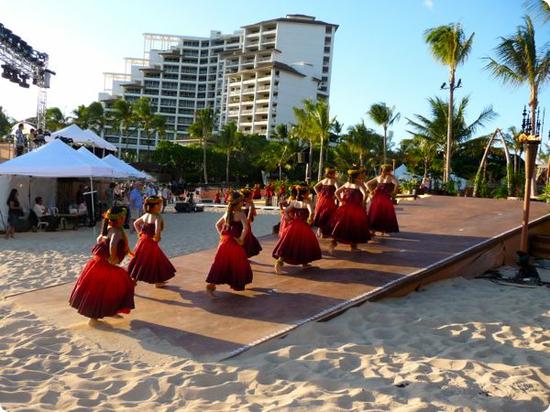 Am I the only parent who normally considers a trip to the fish store a "Toddler Field Trip." Needless to say, Eilan thought this was a lot more impressive.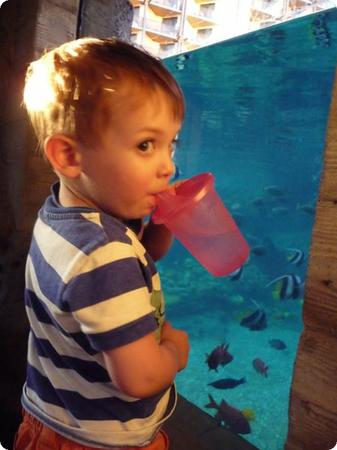 Hawaii is three hours earlier than home, so by the time the sun set, we were both ready for sleep.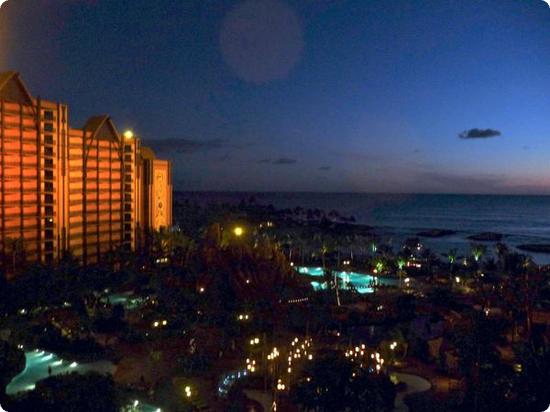 There's so much more for us to see and do. I can't wait to do more and post more pictures tomorrow!
Questions? Ask any questions you might have about Aulani in comments. I'll do my best to get answers while I'm here!
Related Links
Honolulu and Greater Oahu with Kids (City Guide)
Aulani Resort in Pictures (Part 1)
Aulani Resort in Pictures (Part 2)
The Littlest Mouse (Part 1: At Home)

The LIttlest Mouse (Part 2: Aulani Resort)
I was an invited guest on this trip, and Disney paid for most of my expenses, including our hotel stay, most meals, and my airfare. Disney did not request that I express any particular point of view, and my opinions are my own.
5 comments | Posted on September 20, 2011 |

Save to del.icio.us



Subscribe to our feed