Earlier this week I posted some Early pictures from Aulani's Grand Opening. Now that we've had a little more time to explore, I wanted to post some more!
Eilan woke up bright and early every morning with cries of "Go Out, Go See." I've never seen him run through his days like he did at Aulani. For him, there was such a huge sense of discovery here - afterall, much of the resort is designed to be visually interesting even if you're under 3 feet tall! Here are some pictures of what we saw and did on our second day. Hope you enjoy them!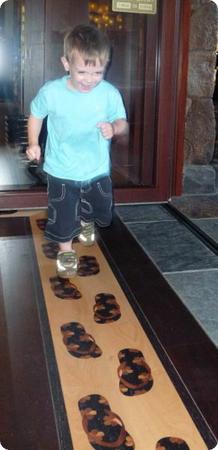 There's so much for Eilan to see that's just right at his height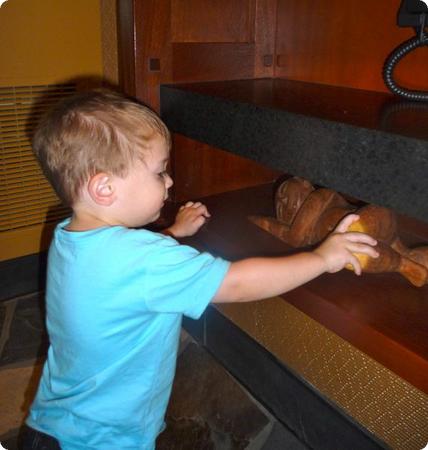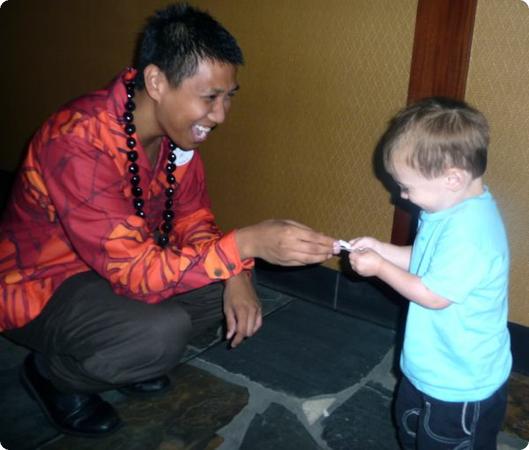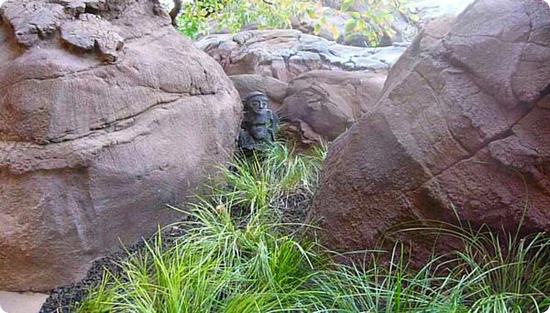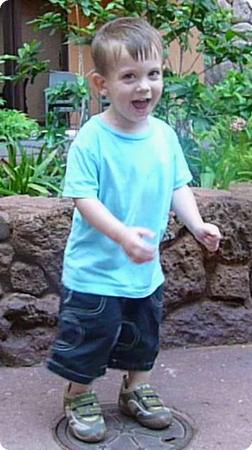 And you never know who you might meet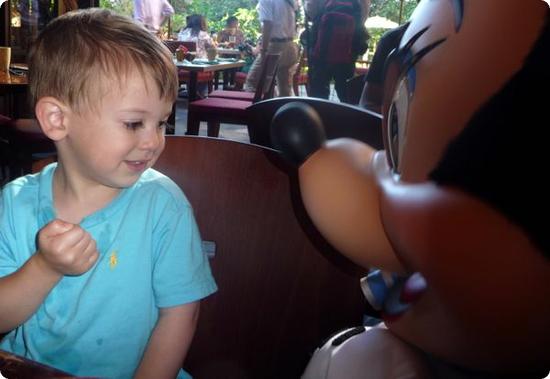 Eilan has a healthy fear of the water (being the third child of a sometimes distracted mom means you have to look out for yourself). So he warmed up to the Aulani pool gradually over the course of our day.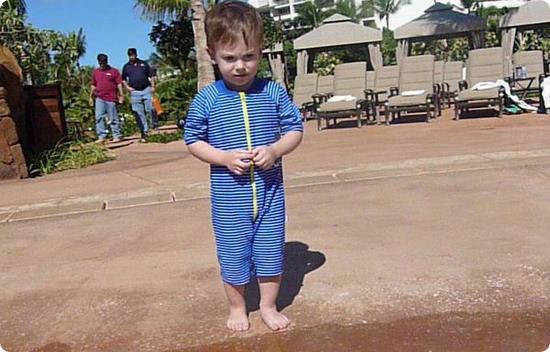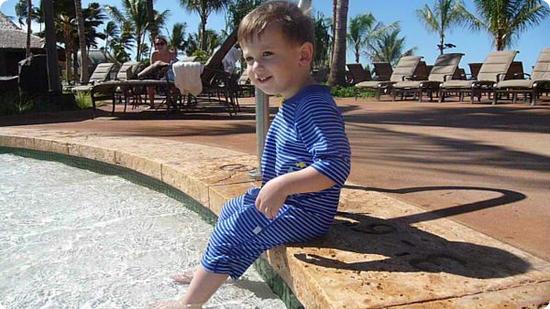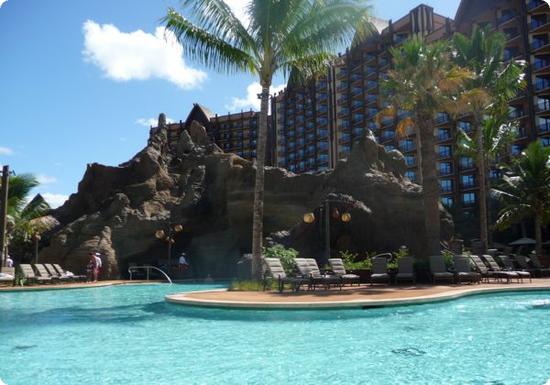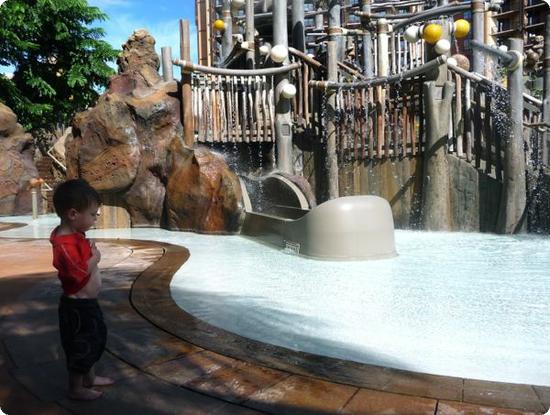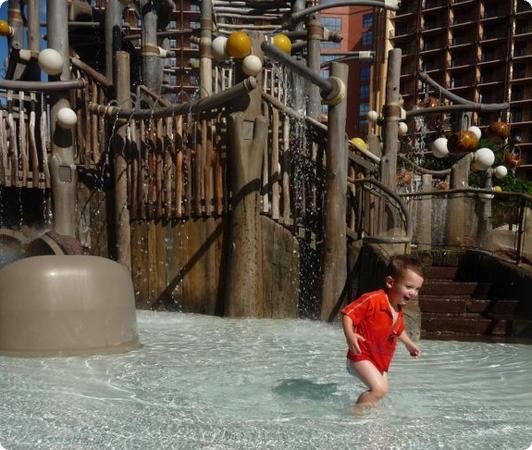 Finally, even Eilan knew he'd had enough time in the sun!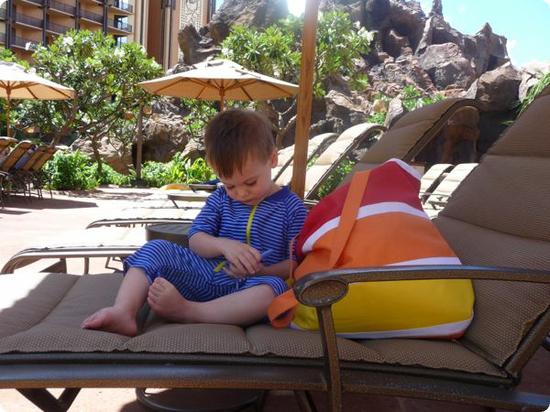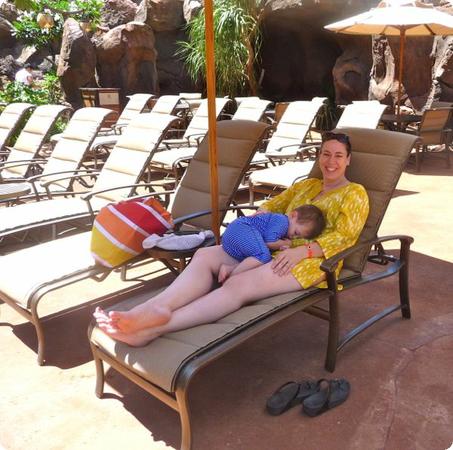 What better way to spend the afternoon than checking out the Spa! I'll have a short video about Aulani's family offerings soon.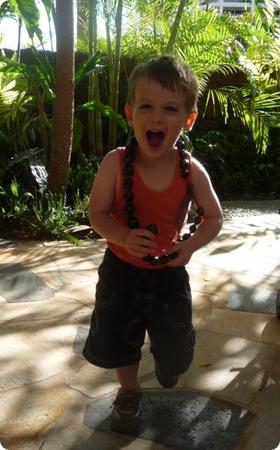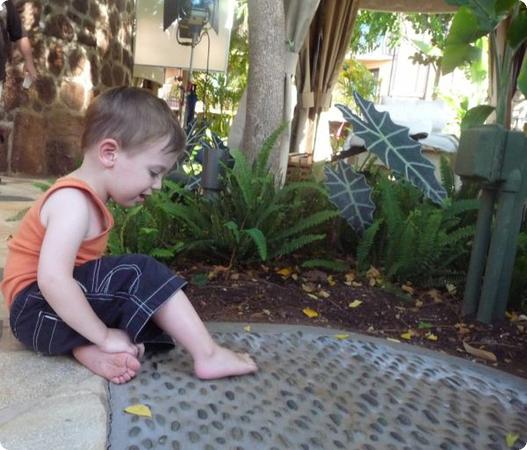 And before we knew it, the day was almost over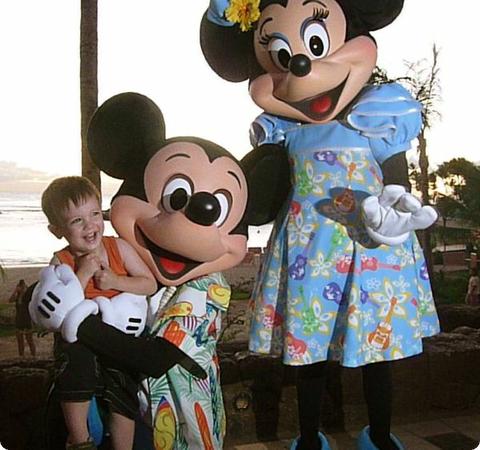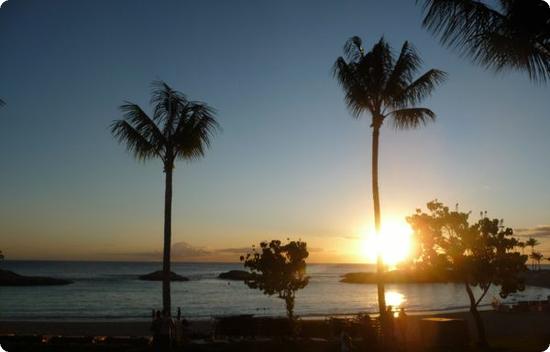 Goodnight Hawaii
Questions? Ask any questions you might have about Aulani in comments. I'll do my best to get answers while I'm here!
Related Links
Honolulu and Greater Oahu with Kids (City Guide)
Aulani Resort in Pictures (Part 1)
Aulani Resort in Pictures (Part 2)
The Littlest Mouse (Part 1: At Home)

The LIttlest Mouse (Part 2: Aulani Resort)
I was an invited guest on this trip, and Disney paid for most of my expenses, including our hotel stay, most meals, and my airfare. Disney did not request that I express any particular point of view, and my opinions are my own.
2 comments | Posted on September 25, 2011 |

Save to del.icio.us



Subscribe to our feed