Everest is 7 years old now, which means that we've explored Seattle for seven summers, collecting activities and favorite spots as we went. Here are my favorite spots that are off the beaten path for out of town visitors, but still close-in enough to enjoy if you visit Seattle with kids in the summertime.
International Fountain at Seattle Center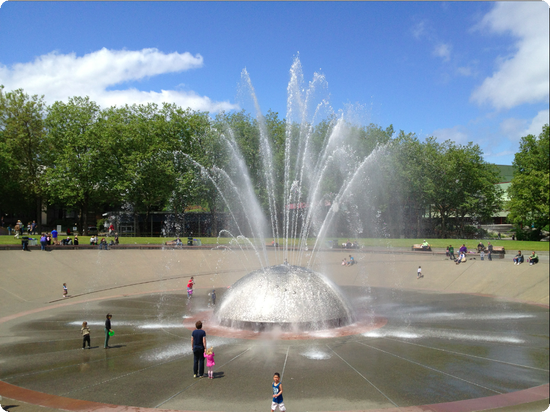 For me, this is the iconic Seattle summer destination. This huge fountain is perfectly designed for all ages to run and splash in. And if you haven't been to Seattle Center in a while, you'll be excited to see that they're in the process of revamping the food court in the Center House (hello
Eltana
and
Pie
)
Here's more ideas about what to do in Seattle Center with kids
Madison Park Playground and Beach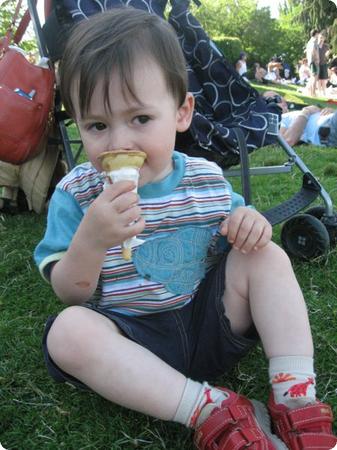 Madison Park is one of my favorite spots for a lazy afternoon in the sun. The kids can climb on the playground, ride bikes, or head down to the waterfront, and with several food options in walking distance, I know I won't have to pack up and head out just because I've run out of snacks or it's getting to close to dinnertime. Here are more ideas about what to do in
Madison Park Seattle with Kids
Alki Beach, West Seattle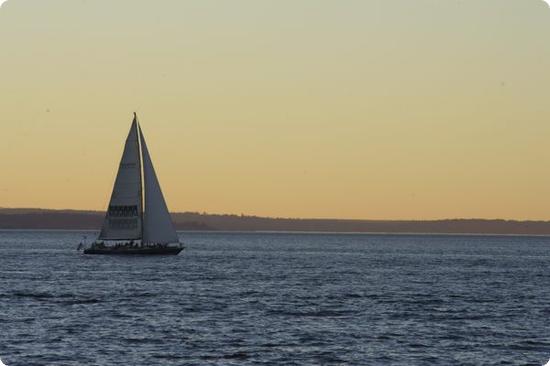 Seattle doesn't have the wide endless beaches that the West Coast is known for, except for Alki Beach. This is a great place to ride bikes, play in the sand or enjoy the view. For bonus points, take the
Water Taxi
from downtown.
Old School Frozen Custard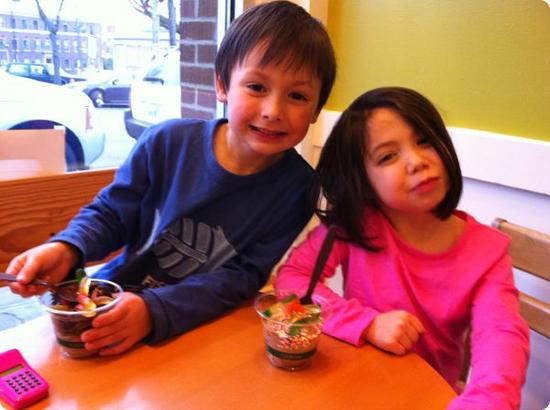 School may be out of session, but my kids never mind a trip to Old School Frozen Custard. Sold soft-serve style, its the smoothest, creamiest ice cream I've ever eaten. After your treat, we run off our sugar at nearby Cal Anderson Park. Here are more suggestions about what to do in
Seattle's Capitol Hill
Carkeek Park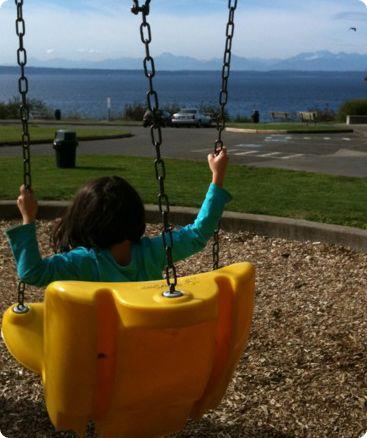 Located about 10 miles north of Downtown, Carkeek Park is my favorite playground in Seattle. The views here are unbeatable, and between the salmon slide, the caves, and the opportunity for train-spotting there's plenty to keep my kids busy.
Related Links
Seattle with Kids
23 Free or Cheap things to do in Seattle with Kids
Exploring Seattle's Link Light Rail with Kids
4 comments | Posted on June 4, 2012 |

Save to del.icio.us



Subscribe to our feed