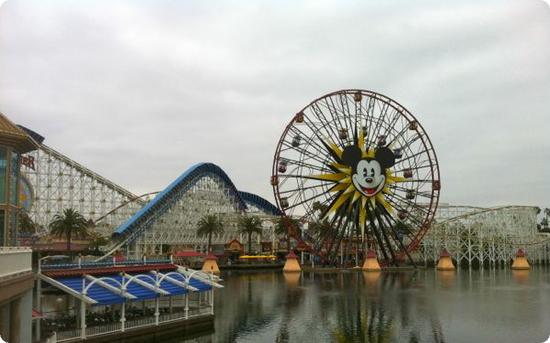 Everest is not the bravest child on the planet. As oldest, I'm sure his caution stems from the worries and concerns I had as a new mother, and the ongoing care I take with every new adventure he undertakes. Still, for the past few years, we've been working more with him on taking on age-appropriate challenges in every aspect of his life. From "brave spelling" in school, to trying new foods, to new sports and physical challenges the changes are sometimes gradual and other times come in leaps and bounds.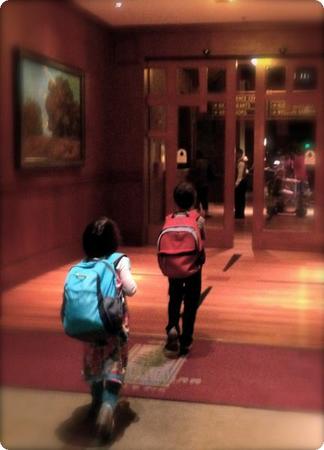 Some of the messages must be getting through. "Mom, I just love exploring new places and going to new hotels" Everest announced as we entered Disney's Grand Californian Hotel on Thursday night. It's no surprise that he was even more excited I was to visit the brand new Cars Land attraction and rediscover the newly revamped California Adventure Theme Park the next day. Visiting Disney is a slam dunk in my mind though, so while he must have been feeling very brave, my mind was stuck in the logistics of the day. "I'm glad to hear it," I said "It might be tough being one of my kids if you weren't happy exploring new places"
We tumbled out of bed the next morning and into Disney's Grand California Adventure. The private entrance to the park from the Grand Californian Hotel drops you into the park at the Redwood Creek Challenge Trail, a fun spot for kids to run and move their bodies once the fatigue that comes from waiting in lines or powering through crowds sets in. It turns out to be a great place to start the day too, and the kids were energized by the opportunity to run and explore the "trails." After wobbling across rope bridges, swishing down slides and searching for tracks, the kids discovered the hipline and rock climbing area. To many of my readers these attractions might seem tame for a 7 year old boy, but I was just thrilled to see Everest run up, ready to take them on.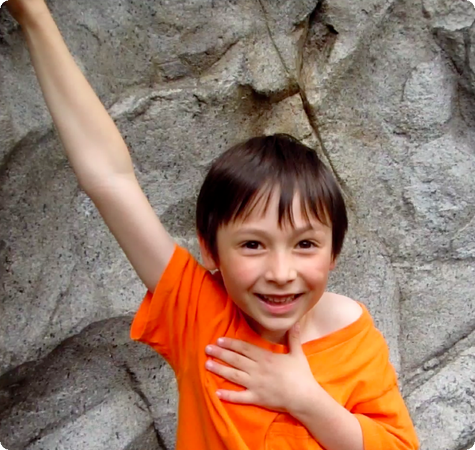 Next stop, Ariel's grotto. Like the movie, there are beautiful scenes in this ride, and scary ones. It's the sort of thing that would have driven Everest to tears a year ago. But instead of turning away, we decided to give it a try. "There are going to be some scary parts" I said. "You'll know that they're not real, and that everything in the story is going to be ok in the end." And guess what, for the first time, he was completely fine… not just gritting his teeth, but actually enjoying the ride, the detailed sets, the music and the incredible animatronics.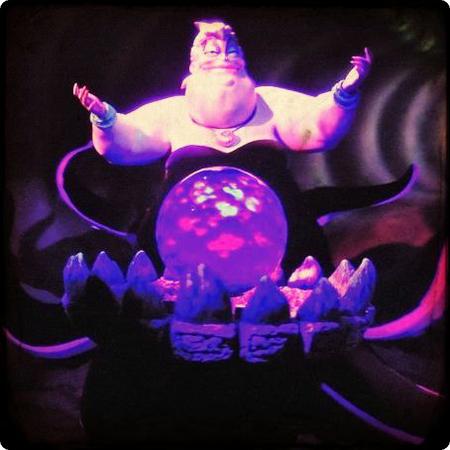 Fueled by his successes, Everest announced that he was ready to tackle another challenge - the roller coaster. Here's where I admit what terrible parents we are. When we saw California Screaming (possibly one of Disneyland's most exhilarating roller coasters) across the Paradise Pier we thought "it looks big, but basically fine." The huge coaster was so reminiscent of the wooden coaster at Santa Cruz Beach Boardwalk that was my own first that I never considered it might be too challenging for a first-time rider.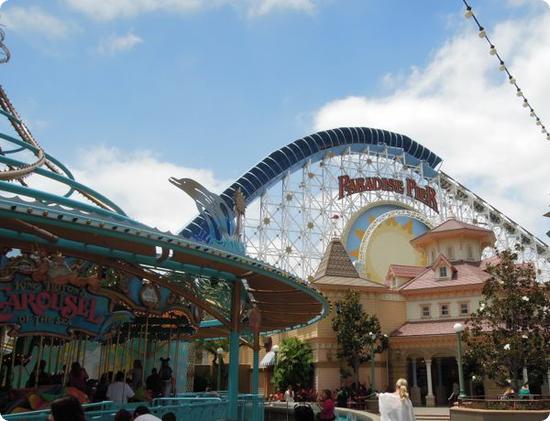 Knowing how quickly doubt and fear can set in, my husband raced across the Pier with Everest, and hustled him onto the ride. Disney's California Adventure Park had been closed to the public that day for a media event. There was, unbelievably, no line, and no time to reconsider. A quick reminder to "scream out" to make the coaster fun instead of scarey was all Everest got before he found himself roaring and racing, climbing and dropping, and then suddenly looping upside down. As each new test loomed in front of him, Peyman turned to Everest, reminded him to scream out and gave him a huge smile. And after each twist, he turned to him again, afraid that he'd find him in tears. But the tears never came, and when my husband and son returned to me, Everest couldn't wait to tell me the details - and then to introduce me to California Screaming by sitting side by side with me as I screamed my way through the first roller coaster ride I've taken since he was born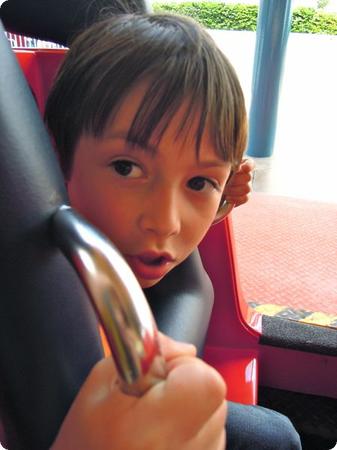 Everest's bravery on this day was the result of an ongoing conversation with his parents, teachers and friends. It didn't all happen on this one day. Still, I can think of no better validation of the rewards of making safe, but brave choices than the happy fear that comes with a ride on California Screaming.
Related Links
Orange County with Kids
Cars Land's Route 66 in Pictures
Disneyland by Memory
Disney paid for my flight to Orange County, a hotel room at the Grand Californian Hotel, and gave us advance admission to Disney's California Adventure so that we could check out all the new attractions that have been added over the past few years. They did not ask that I express that any particular point of view.
1 comment | Posted on June 20, 2012 |

Save to del.icio.us



Subscribe to our feed