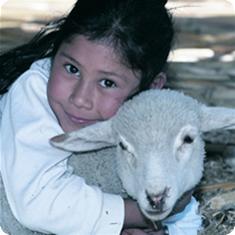 DeliciousBaby will never make me wealthy, but one of the things that makes it rewarding is the ability to have a positive impact on issues I care about. Whether it's investigating unsafe car seats at a rental car agency, sharing my personal experiences with poverty or helping raise funds after Cyclone Nargis with some pre-disaster photos of Myanmar, I'm a big believer in the power of blogs and my readers to help make the world better.
That's why I am so excited to be working with three other bloggers who I admire to organize "Passports with Purpose," a raffle that includes many of my favorite travelbloggers, each donating a raffle prize to raise money for Heifer International.
Passports with Purpose is the brainchild of four Seattle travelbloggers, Pam Mandel from Nerd's Eye View, Beth Whitman of Wanderlust and Lipstick, Michelle Duffy of WanderMom, and myself. It is a great testament to what can happen when bloggers who met using social media get together for a simple cup of coffee. We've already gotten commitments from some fantastic travelbloggers, and each of their sponsors has astounded me with their generosity.
I am also excited about our selection of Heifer International, because Heifer represents the best of what travelers can hope to accomplish when they travel. Heifer oversees over 800 projects in 50 countries and has been working for more than 60 years to end world hunger. Their donations of animals and training help families become self sufficient and overcome poverty
Each participating blogger has procured a raffle prize valued at $100 or more. Tickets will be a mere $10 U.S. and will be sold through FirstGiving beginning on December 1. The raffle committee will select winners on December 30th, and all the raffle ticket proceeds- minus minimal transaction fees to FirstGiving will go to Heifer International. Get your pocketbooks ready, this is one raffle you are not going to want to miss!
If you have a blog and are interested in participating, let me know and I will send you the details. debbie AT deliciousbaby dot com. You can find more information at Passports With Purpose as well as a list of participating bloggers .
Image Credit: berbercarpet
1 comment | Posted on November 18, 2008 |

Save to del.icio.us



Subscribe to our feed