Everyone I talk to seems to have fond memories of a trip to Hawaii or dream of making the trip themselves. Yet, they often worry about the expense. I was surprised at how much more affordable Hawaii was on this trip than it was when I last visited (6 years ago). As tourism has dropped, the hotels and airlines have reduced their rates, and there are some incredible deals out there. For example, RT tickets from Seattle are around $300 - about the same price as a flight to California. Hotels are also steeply discounted. Airfares and hotel rates aren't the only expenses on a Hawaiian vacation though, and here are some of my best tips for cutting your overall expense: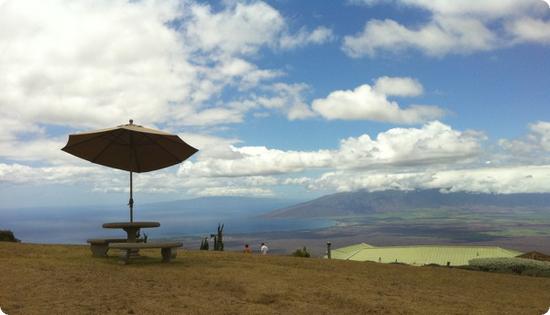 Cook For Yourself This tip should be at the top of every post about saving money when you travel, and yet I'm always surprised at how few people do it. Even if you are staying in a hotel room without a kitchenette, it's cheaper and easier to eat cereal in your room than to go out for breakfast. Simple picnic lunches save money too, and your kids will thank you for letting them spend more time on the beach and less time waiting for their food.
Stock up at Costco We all know what a great money saver warehouse clubs can be on the mainland. That's even more true in Hawaii where markups on groceries can be significantly higher. Costco has locations on Oahu, Kauai, Maui, and the Big Island, making this a great place to stock up before heading to your vacation rental. In addition to discounted food items, you may also find discounts for local attractions or macadamia nuts to take home as gifts.
Look for Longs Drugs Does it seem strange for me to send you to a drugstore? Longs drugs carries everything from sunscreen an snack foods to aloha shirts, fresh flower lei, and other souvenirs all at very reasonable prices.
Bring the Basics Bathing suits, sunscreen, and even snorkeling gear are likely to be cheaper at home than in Hawaii, and you won't spend your precious vacation time shopping for these essentials. Can't find it out of season? I order most of these items from Amazon before I go. Lands' End is another great resource for finding reasonably priced swimwear out of season.
Buy reusable swim diapers If your child isn't potty trained, you can spend a fortune on disposable swim diapers during a week in Hawaii. I prefer i Play Reusable Swim Diaper which cost about $12 on amazon. That's about the same price as 18 disposable swim diapers (and better for the environment).
Find free entertainment Malls and shopping center often host free hula dancing, lei making, and other activities. Even better, if you pick up a local paper you'll find out about school performances, festivals, farmers markets and other activities designed for locals! Here's your chance to drop into the local world for a short time and save money too.
Eat with locals Yelp is a great resource for finding inexpensive but delicious local resources, and your guidebook should also list inexpensive choices. Not finding what you want? Ask the staff at your hotel where they would eat nearby. You might be surprised at what you find. One of our favorite meals on this trip was a Soba restaurant near our hotel that makes it's own noodles. It was a little taste of Japan without leaving the states.
Eat what locals eatSure, you can buy La Brea Bakery Baguettes imported from the mainland, but why not try sweet Hawaiian bread with butter instead? or enjoy locally grown Papaya with your breakfast.
Search for coupons. Try searching for coupons for the attraction you are interested in. For example, "'Ulalena Coupon" would find a 10% off coupon for the popular 'Ulalena show. On Oahu I also like Eat Out Hawaii which features local restaurants
Look for a Consolidator I was absolutely astounded by the discounts I saw for popular shows and tourist activities. If you don't feel comfortable working with a consolidator you find on the street, ask your hotel concierge whether they are able to get discounted tickets or whether they recommend a specific discounter.
Related Links
Money Saving Tips the Travel Industry Doesn't Want You to Know
Easy Ways to Track Travel Expenses and Stick To Your Vacation Budget
Tips for a Last Minute Getaway on a Budget
Step by Step: Creating A Budget for a Family Vacation
Do you have some great budget travel tips I missed? Let me know in comments!
5 comments | Posted on September 27, 2010 |

Save to del.icio.us



Subscribe to our feed