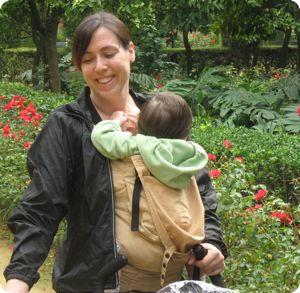 I was recently interviewed for an article on TravelMuse about Last Minute getaways. It's great article, and of course I have a few additional tips for making last minute getaways work.
Search out the Best Deal
If you have a trusted trusted travel agent they can be a great resource for information about the latest deals, but travel booking websites are a great resource too. I like the last minute getaways on LastMinute.com because they include both airfare and a hotel. Some include a rental car too. I also like TripAdvisor, Uptake, and SideStep because they let me search multiple sites to find the best deal.
Priceline, is a common recommendation for last-minute travel, but I don't recommend it for families. Priceline only guarantees a double occupancy room (one double bed or two singles). Showing up late at night to find out that the only room available has two twins and no room for a rollaway is no fun. Instead, you can use BiddingForTravel to find out what types of bids are being accepted for your destination.
Call the Hotel Directly
Once you have identified the hotel you want, and you know the going rate, it sometimes pays off to call the hotel directly. Not only can you reserve exactly the type of room you want (e.g. two queen beds or non-smoking) but sometimes with last minute reservations, you can also convince the hotel to lower the rate slightly or throw in extras like free parking or free wifi.
Find Off-Season Discounts
Off-season discounts include some cities (for example New York and Boston) as well as winter ski resorts (which often have hiking, mountain biking and other great activities for families). There are also some very good deals to be had in Las Vegas this year and on many cruises (especially re-positioning cruises)
This summer, with gas prices and airfares higher than ever, many hotels and attractions are offering discounted rates even during peak season.
If you are visiting a city, Sunday night tends to be the cheapest night of the week. A resort destination usually has the best prices midweek
Focus on Overall Price, Not one Aspect
There is so much news about high airfares and high gas prices that it can be difficult to look beyond those two costs. We try to look at the overall cost of the trip instead of focusing on one aspect of the budget.
Many hotels are offering lower rates to offset the higher cost of getting to your destination. There are still some airfare deals to be had too... my recent trip to LA to look at Unsafe Rental Car Seats was possible, in part, because I found a fare for $79 each way from Seattle.
Be creative about staying in vacation rentals, finding home-swaps, and self catering (instead of eating out for every meal). Having a kitchen and eating picnic lunches or cereal for breakfast can cut costs significantly and is actually easier for kids than being dragged through three restaurant meals each day.
The time a family spends together on vacation is precious. Being out of the house, and out of everybody's day-to-day routine helps the family connect in new ways. Five years from now the kids won't remember whether they ate mostly picnic lunches, stayed in a funky hotel instead of a five star palace, or took the bus everywhere, but the special moments you spend together are something that can last into adulthood.
Choose a few Kids Activities in Advance
I always rush at the last minute to find kids activities at our destinations, but it helps to hit the ground with at least one or two good kid-friendly activities in mind. Once you reach your destination, you can talk to other parents and find out about other local favorites.
Most guidebooks don't do a great job of providing activities (beyond listing an amusement park or water-park) so parents are often on their own. Our kid friendly city guides list activities and restaurants complete with printable maps making them easy to find. We don't cover every city yet, though, and I think websites intended for local parents, like GoCityKids are a great resource for traveling parents.
Have a Standby
Once you find something you like, it's ok to visit the same place again and again. When my husband and I feel like we just need to get out of town, we often get in the car and drive down to Portland with the kids. We love the fact that we have enough favorite restaurants and activities to hit the ground running, but there are also still new areas for us to discover. Knowing your destination can help you be more spontaneous. Our last trip to Portland was planned on the morning of our departure, and took less than an hour to organize. Everyone had a wonderful time, and we were glad to get out of town.
Related Links
Saving Money on Your Vacation
Creating A Budget for a Family Vacation
Easy Ways to Track Travel Expenses and Stick To Your Vacation Budget
Tips for Planning a Family Vacation
3 comments | Posted on August 7, 2008 |

Save to del.icio.us



Subscribe to our feed