Most visitors to Vancouver stay downtown. Afterall, that's where the action is in most major cities, right? But somehow, I find downtown Vancouver exhausting instead of invigorating. The kids aren't interested in the shopping, traffic bogs us down getting to and from the hotel each day, and most of the attractions we want to see are outside of the downtown corridor. Even more annoying, many of the restaurants and coffee shops in the downtown area have limited hours on weekends. Vancouver's downtown is very much a business focused downtown.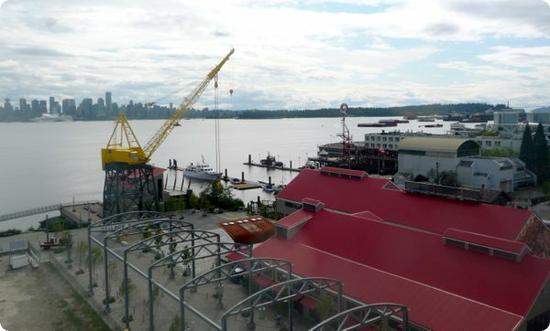 On this trip, we thought we'd try staying in North Vancouver. On past trips, we've always made at least one journey over the Lion's Gate bridge to sample the Persian Restaraunts, but we've never really explored the area beyond those restaurants.
The Pinnacle Hotel at the Pier is a new hotel, and I was drawn in by the promise of both an indoor swimming pool and a walkable location next to the Lonsdale Quay Market. A SeaBus (i.e. passenger ferry) connects the market with Downtown Vancouver with a 12 minute ride.
The hotel hosted us in a "Studio" room - a good fit for our family of five. There's a king sized bed for mom and dad, plus a little alcove with a sofa bed. There's also plenty of space for a crib for Eilan. At night, there was enough separation between the two sleeping areas that I could turn on a reading light and cuddle up in a chair to work while the kids slept.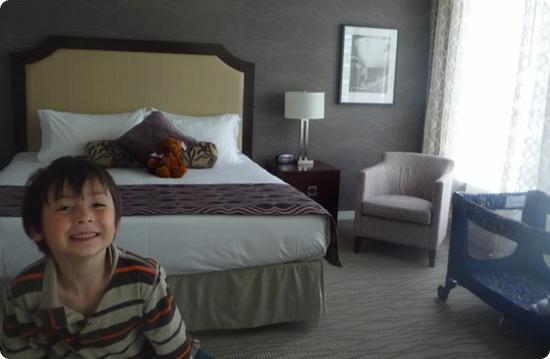 Doesn't this look cozy for the kids?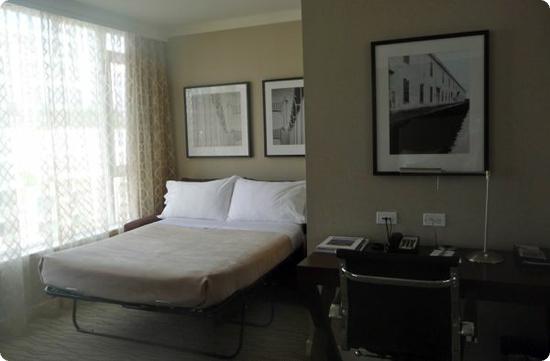 Everest has gotten really into reading before bed. At home, we don't mind if he keeps his light on for a while, but here we had to be a little resourceful since he was sharing a bed with Darya. We set up a cozy little reading nook for him in the HUGE walk in closet. Those pillows? We took them from the sofabed.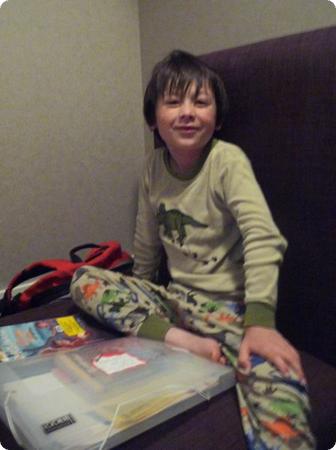 The bathroom was huge, but a too-small vanity made it tricky to keep all my fancy face lotion away from the kids.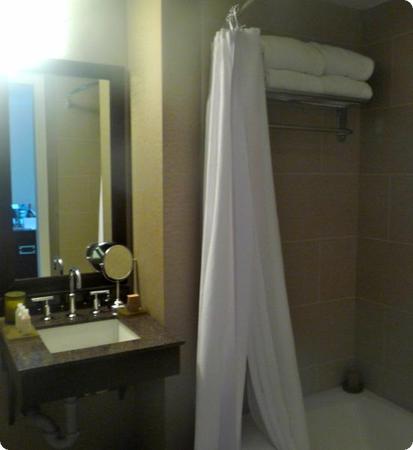 This refrigerator and microwave (standard in every room) plus the huge countertop made an ideal place to store and prep snacks for an afternoon break or even dinner in the room.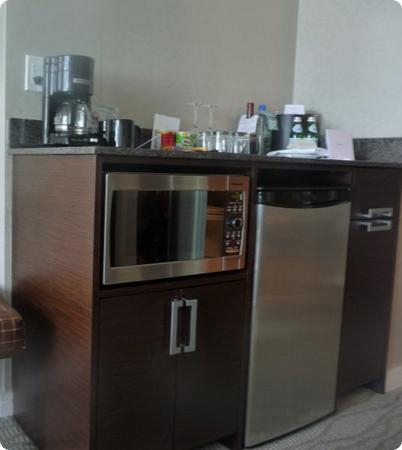 And we pretty quickly fell into the habit of dining in the hotel's lobby restaurant and then going for a morning swim before exploring North Vancouver.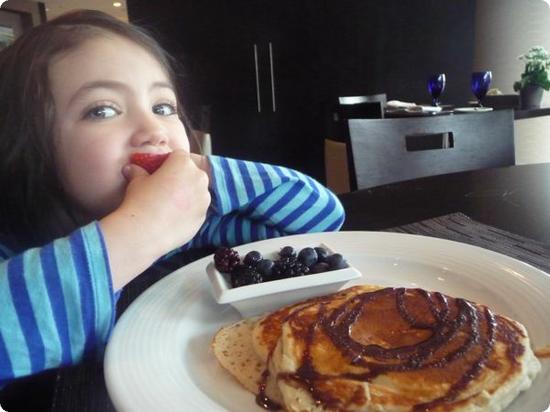 Those big windows brought in some much needed sunlight even on a gray morning.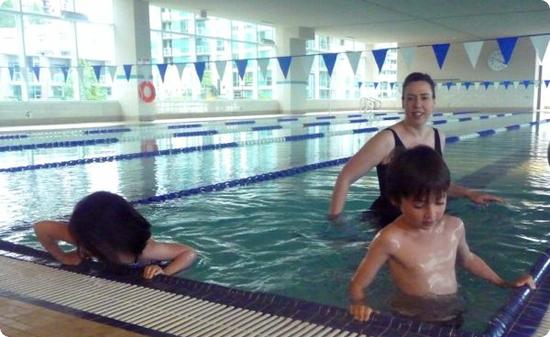 This was a nice spot to stay if you want to enjoy Vancouver in a little more relaxed setting. There's lots to do in North Vancouver, and it's easy to reach Downtown via the SeaBus.
Related Links
Vancouver with Kids
North Vancouver with Kids: SeaBus Ride
North Vancouver with Kids: Persian Food
Capilano Suspension Bridge with Kids
We were invited guests of the Pinnacle Hotel at the Pier on this trip. The hotel did not require that I express a particular point of view, and I always strive to present a fair and balanced review regardless of who is paying the bill.
1 comment | Posted on August 15, 2011 |

Save to del.icio.us



Subscribe to our feed