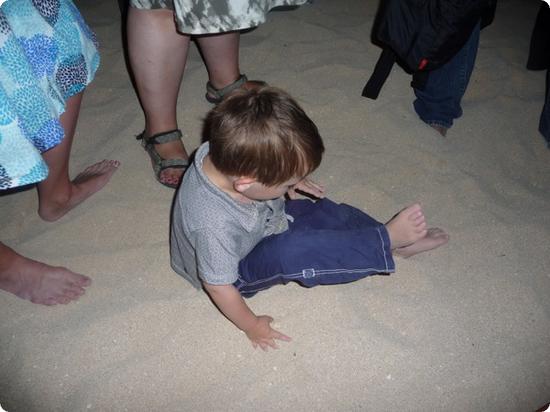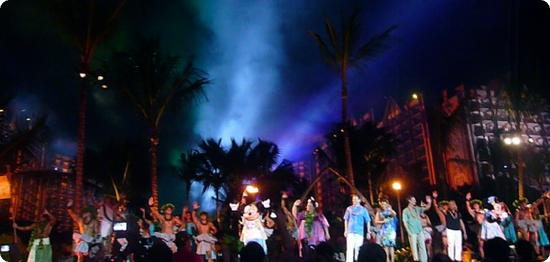 It's amazing how kids can sometimes be tuned into the smallest detail, and other times be oblivious to everything around them. When I attended the Grand Opening Celebration for Disney's Aulani Resort in Hawaii a few weeks ago, Eilan was perfectly happy to play in the sand as we waited for the show to start. He seemed completely oblivious to the throngs of people surrounding him. But when the first note sounded, he practically hopped up onto my shoulder with eyes open wide, desperate to catch every moment.
Related Links
The Littlest Mouse (Part 1: At Home)

Honolulu and Greater Oahu with Kids (City Guide)
Aulani Resort in Pictures (Part 1)
Aulani Resort in Pictures (Part 2)
What is Photo Friday?
Post a travel photo on your site. It can be about any topic, as long as it is G-rated.
The focus of the post should be on your photo.
You don't need to be a professional photographer (I'm not), but do showcase your best work, and make it big enough to see well!
It's nice to include a few sentences about the photo, but it is not required.
Link back here so that your readers can see all the other great Photo Friday posts.