Radiator Springs Racers is Cars Land's "E-Ticket" ride, and the one that kids tall enough to ride it will likely be most excited about. It's at the very end of Route 66, so you'll pass Luigi's Flying Tires and Mater's Junkyard Jamboree on the way. My advice is that you pick up your Radiator Springs Racers Fastpass before you visit the other rides (at this writing, fastpasses are selling out early in the morning and many people line up when the park opens.)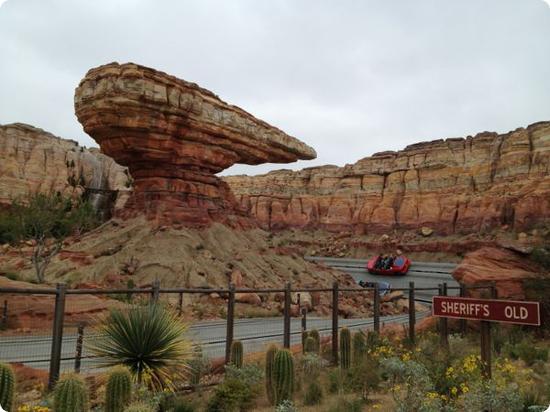 Radiator Springs Racers was, without a doubt, my favorite ride in Cars Land. It's an exhilarating ride through the New Mexico inspired rockworks that envelops Cars Land. My son Everest (age 7) loved it too. Darya (age 5) enjoyed parts of it, but thought it was a little too fast and decided not to ride it a second time. Eilan is far to young for the ride, but just loved watching from the sidelines. You can overlook the track during lunch at Flo's V-8 Cafe or walk along in front of the race track and watch as the cars speed by.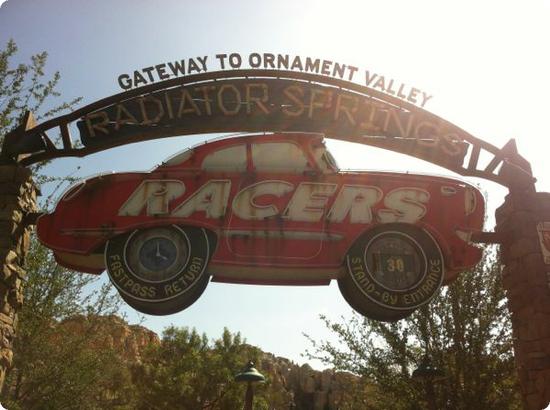 As with everything else in Cars Land, the details here are incredible, and I met people who were riding again and again, hoping to take it all in. It makes sense, then, that Radiator Springs Racers is the most expensive to be built in the entire Disneyland Resort at an estimated cost of over $200 million. Here are some of the vignettes you'll see as you make your way through the ride line.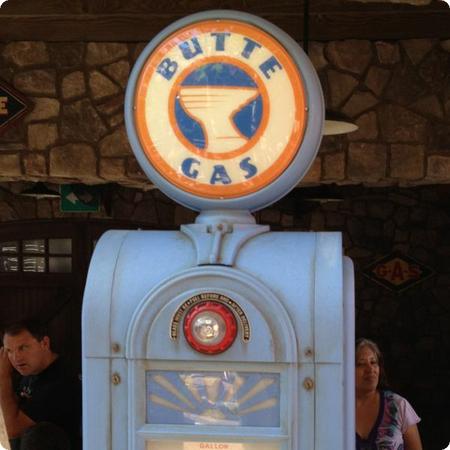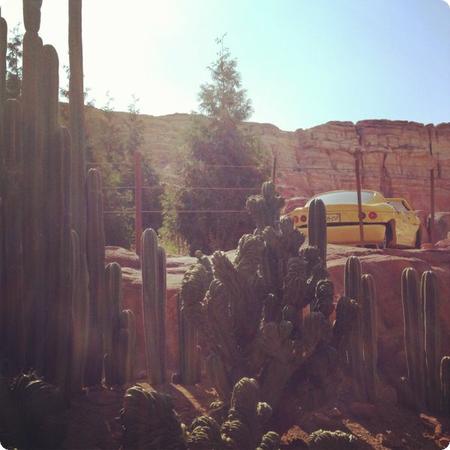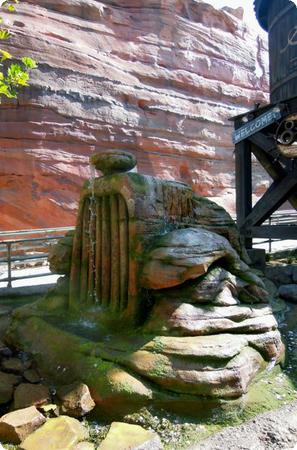 After you climb into your 6-person car, you'll have a brief meeting with Doc and Lightning McQueen. Then, suddenly, you are off to the races, competing against another guest car as you wind through and around the landscape. The winner is selected randomly, which ads an extra measure of anticipation to the ride.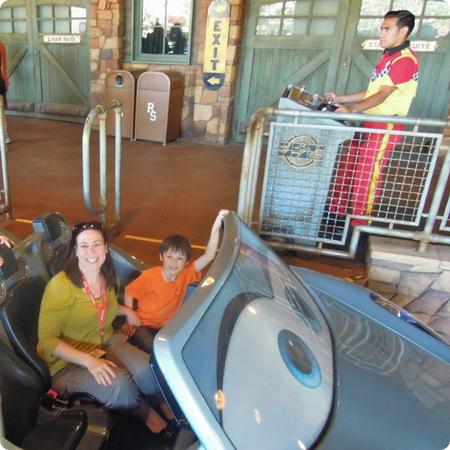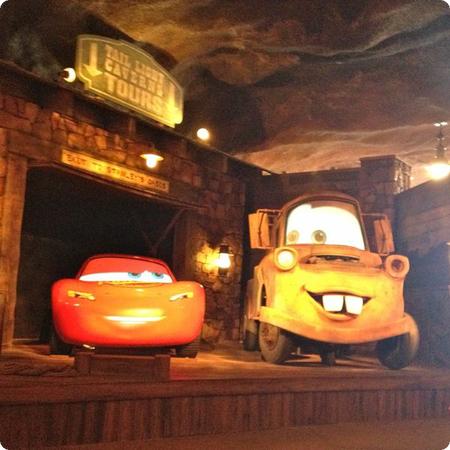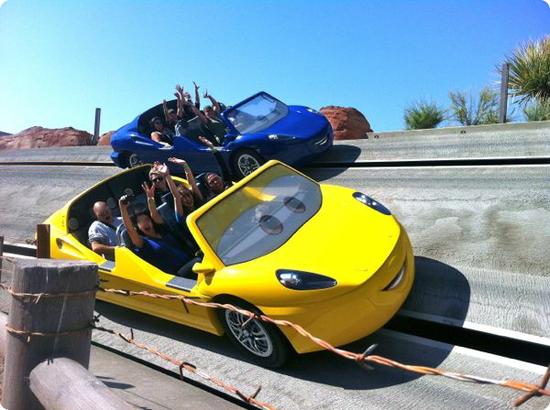 And then it's done, the race winner is announced, and you walk at a leisurely pace back through the rockworks to the ride's entrance, where you'll be tempted to do it all over again!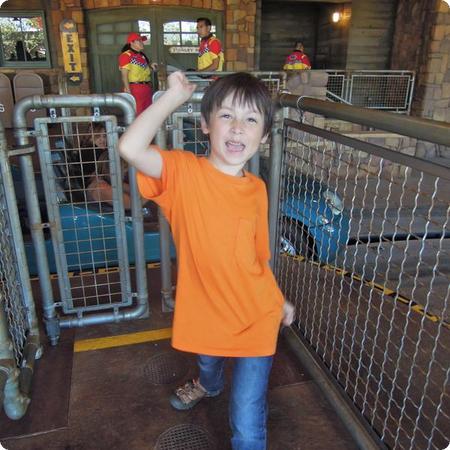 Related Links
Cars Land Rides: Luigi's Flying Tires
Cars Land Rides: Mater's Junkyard Jamboree
Cars Land's Route 66 in Pictures
Orange County and Disneyland with Kids
Bravery at Disney's California Adventure
Cars Land Preview: A sneak peek before the Cars Land Grand Opening
Disney paid for my flight to Orange County, a hotel room at the Grand Californian Hotel, and gave my family advance admission to Disney's California Adventure so that we could check out all the new attractions that have been added over the past few years. They did not ask that I express that any particular point of view.
6 comments | Posted on July 7, 2012 |

Save to del.icio.us



Subscribe to our feed