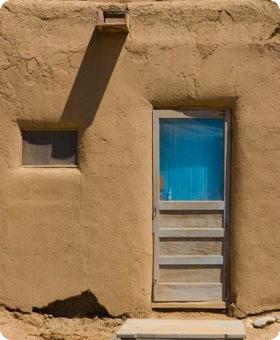 It is funny that out of all the articles I have written in the past year, this one makes me the most uncomfortable. There is something very private about one's budget. Publishing my budget exposes the places where we were simply too lazy to be frugal, the places where we splurged (possibly with guilt) and the places where we were weren't as fancy as I'd like people to think we are. I think that is part of the reason it is so difficult to get a sense of how much it really costs to travel.
To add to that, I'm always cautious about giving the impression that the only way to enjoy traveling is to spend a lot of money. My husband and I have backpacked on as little as $40/day and had incredible once-in-a-lifetime experiences, and we have sometimes splurged on private tours or other activities that were wildly expensive. We are lucky to be in a position to focus on getting the best value for our dollar, and the best possible experience instead of cutting costs at every corner, and I think that this budget reflects that. Still, I think each family tailors its own travel costs to reflect their interests, needs and priorities.
Some will think this budget is totally unattainable (and there are definitely places I would trim if we had a tighter budget) others will think we made too many compromises and might want more pampering on their own trips. I added some notes about why we made the budget decisions we did with each major expense. We often picnic or pick up food at a grocery store instead of eating in a restaurant, and I did not track those expenses since they were about the same as the cost of eating at home. Similarly, I carry water bottles with us so that we're not forced to spend time and money in an expensive cafe when we get thirsty.
Airfare: $859.50 total for 3 round-trip tickets from Seattle to Albuquerque
We booked our flight at a time of day when D would be likely to get a free seat.  That worked on 3 out of 4 flights.  She sat on my lap on the remaining flight. Since our dates were somewhat flexible, we used Farecast, Kayak and Orbitz to help us find the lowest prices. We also considered flying into Phoenix (which is cheaper) but realized that would mean cutting Taos out of our itinerary, which we weren't willing to do. We'll visit Arizona on a future trip.
Rental Car & Ground Transportation: $648 total
Round-trip car service to/from airport and our home: $100
Rental car: $479 for 8 days from Hertz
Gas: About $70
We could have cut the rental car cost considerably. I booked the car at the last minute (but did use an AAA member discount) and I have grown leery of rental car discounters lately. If we were on a tight budget, I would have tried using Priceline's bidding service and spent more time searching for coupons. We also took a free SUV upgrade which meant increased gas cost (but also a more comfortable ride).
We used a car service to/from the airport that provides car seats. If our budget had been tighter, we would have asked a friend to drive us. Parking off-lot at the airport would have been more than the car service.
Day One: Flying to Albuquerque: $168
Dinner: About $20 Airport Pizza & snacks from home
Hotel: Casa De Suenos: $148

We chose a family-run hotel at the edge of Old Town. A few nights in atmospheric adobe buildings were an important part of the trip for me, and in general I like to stay in locally run hotels when I can find something that accommodates kids. Still, since the sights in Albuquerque are spread out, it would have been just as convenient to stay at a cheaper and more modern airport hotel.
Day Two: Albuquerque: $276
Hotel: Casa De Suenos: $148
Breakfast: Included with room
Lunch: Monica's El Portal $38
Snack: Golden Crown Pandaria $12
Light Dinner: $14 shared takeaway from Sandiago's Mexican Grill @ the Sandia Peak Tram
Indian Pueblo Cultural Center $12
Explora: Free (reciprocal agreement with Seattle Science Center)
Rattlesnake Museum: $12
Sandia Peak Tram: $35
Parking: $5

We had such a big lunch & great snack that we weren't hungry for a full dinner. In general, lunch in a restaurant is cheaper than dinner, but also cuts into your sightseeing time.
If you have local museum or zoo memberships, bring your cards with you. Many major museums have reciprocal agreements.
Day Three: Drive to Santa Fe: $126
Hotel: Santa Fe Suites $82
Breakfast: Included with room
Lunch: Delicasa $25
Dinner: Whole Foods Market
Parking: $7
Petroglyph National Monument (parking) $2
El Rancho de las Golondrinas $10
Saint Francis Cathedral Basilica: Free

The hotel was a little bit out of town (about 10 minutes drive) and substantially cheaper than a room within walking distance of the plaza. While the room was bland and uninteresting, I appreciated the extra space and kitchen. What I didn't anticipate was how much time and money we would spend on parking. If I had it to do again, I would try harder to find something in town at a slightly higher rate (but not the $100-$200 extra that seemed to be the norm).
Day Four: Santa Fe: $246
Hotel: Santa Fe Suites $82
Breakfast: Included with room
Lunch: The Shed $57
Dinner: Bumble Bee's Baja Grill $45
Parking: $14
Georgia O'Keefe Museum: $16
Children's Museum: $32

Children's museums get expensive quickly because kids aren't free! We could have opted to visit on a Sunday (for dollar days) and some Children's Museums have a reciprocal agreement with our local museum (this one did not). If the weather had been cooler, we would have spent more time playing outside instead.
We spent a lot on food this day too, in part because I always want to taste as many items as I can.
Day Five: Santa Fe: $175
Hotel: Santa Fe Suites $82
Breakfast: Included with room
Snack: Farmer's Market $12
Lunch: Buffet at India Palace $27
Dinner: Whole Foods Market
Parking: $14
San Miguel Mission $2
Museum of Spanish Colonial Art: $6
Children's Museum: $32

Once again we had a simple dinner at Whole Foods. This is one of my favorite mealtime "tricks" because I can always find something the kids will eat, it's super fast, and I know it is healthy. I get to sample local produce, cheese and baked goods, so it's rewarding for me too. We could have saved more money by having our entire meal at the Farmer's market, but I was anxious to try the renowned Indian food at India Place.
Day Six: Drive to Taos: $296
Hotel: Monte Sagrado: $206
Breakfast: Included with room
Lunch: Street Food $24
Dinner: Orlando's $40
Parking $6
Palace of the Governors (Santa Fe) $16
Los Alamos National Labs - Bradbury Science Museum Free
Twirl $4 recommended donation

Several of the cheaper hotels in town did not accept children (or were not a good fit for children), and the Hotel Monte Sagrado seemed like such a beautiful hotel that I was willing to splurge a little and end the trip in luxury. I'm glad I did, $206 was a bargain price for this beautiful property.
Day 7: Taos Pueblo: $319
Hotel: Monte Sagrado: $206
Breakfast: Cereal and Milk
Lunch: Bent Street Deli $48
Snack: Hotel Monte Sagrado: $25
Dinner: Guadalajara Grill $40

Day 8: Return to Albuquerque: $240
Hotel: Hyatt Place $134
Breakfast: Room Service $20
Lunch Apple Tree: $54
Dinner: El Patio $28
Twirl $4 recommended donation

We usually don't order room service because it is so expensive, but this room had a lovely patio, and it was relaxing to sit outside and eat warm pancakes with D while E slept in.
Day 9: Fly home: $20
Breakfast: Included with Room
Starbucks in Phoenix $20

Summary
This 9-day vacation cost $3,373 including airfare, meals, ground transportation and lodging in 3* or above properties. That works out to about $94 per person / per day. We saved some money because D was young enough to be a lap infant, and both kids were young enough for free admission at most museums. We also could have cut expenses significantly by staying in less expensive hotels in Taos and Albuquerque, renting a cheaper car, and picnicking more.
What Do You Think
This is the first time I have shared my budget. Was the information helpful? Did you like the way I presented it, or would you have preferred a spreadsheet? Do you have lingering questions? Do you want to see more in the future? Let me know in comments. Related Links
Saving Money on Your Vacation
Creating A Budget for a Family Vacation
Easy Ways to Track Travel Expenses and Stick To Your Vacation Budget

Albuquerque With Kids
Santa Fe With Kids
Taos With Kids

Photo Credit: Diannam
11 comments | Posted on September 16, 2008 |

Save to del.icio.us



Subscribe to our feed